Set the vibe to build the tribe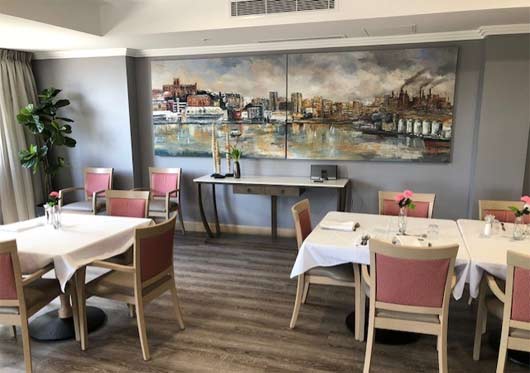 Ross Smith
Ross Smith Design
We all love that feeling when we walk into a space and just feel welcome. Often, businesses put this down to the warm greeting from staff members but to create an overall customer and employee experience, the space must feel right.
When I work with commercial clients, I help them understand their interiors and we delve into how they want the space to make them feel. Once they know how they want to be treated within the space, I then go away and incorporate the best design practices across both commercial and residential projects.
Newcastle and the Hunter is booming, with new businesses opening their doors every day. For those who are expanding or are new to having their own space, understanding the most important elements of working with an interior designer is essential. Below are some fundamentals to consider when engaging a designer.
Have a clear brief and budget
The sky is the limit with designers' ideas so producing a clear scope of work is crucial to the success of the project. I know this is unfamiliar territory for many people and that's not something to be concerned about. A good designer will sit down with you, go over questions with you, get to understand your goals for the project and work within your budget.
Is there a board involved?
Working with numerous commercial clients for more than twenty years, we have presented to numerous boards a committees. If this is the case, I usually recommend having a small team of board members to liaise with to ensure the project isn't delayed and decisions can be finalized promptly.
Employees and clients are both part of the equation
While in commercial projects I work with clients to impress clients, employees are the people who will be spending the most time in the space and they require a workplace where they feel comfortable and are able to put their best work forward. While aesthetics are important, logistics and functionality can make or break the feeling or 'vibe' within the environment.
Take a branding mindset
A new space can not only transform the way you do business, it can also be used to reposition your business within the marketplace. A new office design is an effective branding exercise, demonstrating a cohesive company culture where people are empowered to do their best work.
Other Articles from this issue
Australia's ability to cope with the rising tide in our ageing population remains a hot topic of discussion, with Gover...
As technology improves, so does the ability to conduct business all over the world.
Downer has been awarded a four-year contract to become the lead contractor for maintenance services at Origin Energy's E...
Mining industry delegates from across NSW came together to focus on the role of technology in managing health and safety...