Purpose-built non-surgical cosmetic facility opened
Renew Medispa by Hunter Plastic Surgery has been officially opened via an exclusive launch event and the pull of a ribbon.
Another collaboration between husband and wife team, Dr Nicholas and Amber Moncrieff, Renew is the result of overwhelming demand for their non-surgical treatments.
"We knew we couldn't cut a ribbon, as we offer non-surgical beauty solutions at Renew, so instead we untied a ribbon," Amber said.
"We have actually been offering our non-surgical treatments for a number of years now, but we realised that the demand had increased to such a level that a dedicated medispa was needed."
A medispa is a non-surgical medical clinic, that is operated under the supervision of a licensed health professional, in this case the wellknown and experienced local plastic surgeon, Dr Nicholas Moncrieff.
"We are the only true Plastic Surgeon led medispa in the Hunter region," Amber continued. "Our team of Cosmetic Nurses, Registered Nurses and Therapists have considerable training in the services we offer and we have a strong commitment to ongoing training to stay at the forefront of our industry."
The launch event included live demonstrations of their signature fat freezing treatments, as well as anti-wrinkle injections.
Other Articles from this issue
WHO Printing's General Manager, Daniel Ogle, has been named as one of the printing industry's most influential and innov...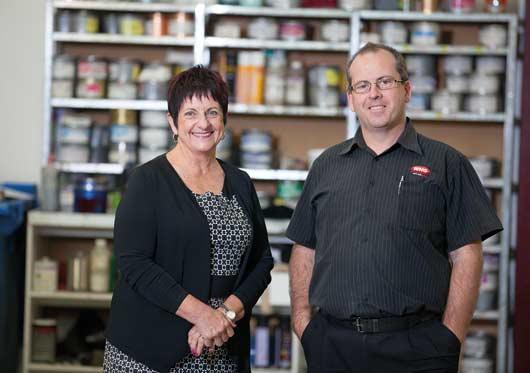 Prosperity Wealth Advisers has announced that Gary Dean, Associate Director, has secured the prestigious Hillross Financ...
Slow and non-paying customers can be detrimental to the cash flow of a business.
Hunter Valley Glass & Windscreens has developed Impact Protect to improve the impact resistance of glass within the mini...