Property to drive economic growth in 2015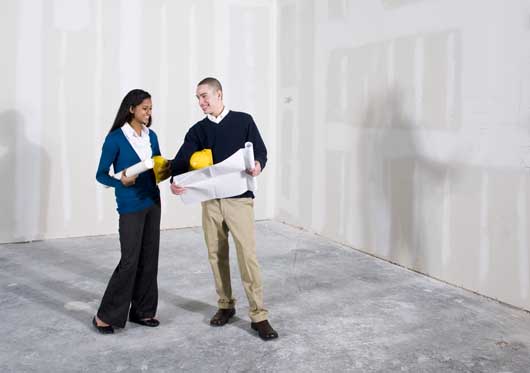 Australia's property industry is emerging as the main driver of economic growth and increased employment in the transition away from a decade-long reliance on mining, according to the latest ANZ/Property Council Survey.
The report shows that residential construction activity is expected to remain one of the highest of all sectors over the nexttwelve months.
The quarterly survey is one of the largest measures of business confidence in Australia. Now in its third year the current issue canvassed the views of 1,955 respondents during the first two weeks of December 2014.
Residential price growth expectations maintain a positive outlook for 2015 but will ease from the peaks of mid-2014, which will be welcome news for homebuyers.
The property and construction industry already employs 1.3 million Australians - more than manufacturing and mining combined – and is expected to further increase staffing levels in the year ahead.
Property Council Chief Executive, Ken Morrison, said the positive results out of property should send a clear message to policymakers that it was time to make the sector a priority. "Governments at a national and state level must urgently start putting in place the policies to facilitate further sustained growth in this critical sector," Mr Morrison said.
"Outside of property, there is no other industry in a position to step up and drive economic growth the way we can - and are already.
"We will be campaigning hard this year to ensure that meaningful tax reform is finally achieved, key infrastructure is progressed and housing affordability is properly addressed.
"The property sector starts the New Year far more confident than the broader business community, buoyed by robust market sales, further price growth, and a solid pipeline of construction.
"Even in states where confidence has dropped off slightly, overall sentiment remains strong with work schedules and staffing levels set to increase.
"While remaining positive, the moderation of the rate of residential price growth is good for homebuyers and the economy, along with the continued expected increase in residential construction activity.
"Property and construction constitute a major slice of the economy, accounting for around 12.5% of GDP and employing 1.3 million Australians.
"With the right policy settings the industry can be an even bigger source of economic growth as other industry sectors contract.
"Federal and state governments need to ensure their tax, planning, infrastructure and other policy settings help facilitate this growth."
Other Articles from this issue
Downer EDI Limited (Downer) has signed a Locomotive Maintenance Agreement (Agreement) with Pacific National Pty Ltd (Pac...
The national construction industry contracted at a slightly steeper rate in December, with the Australian Industry Grou...
UGL has announced the awarding of a $131 million contract by Transport for NSW to UGL Unipart Rail Services Pty Limited ...