Practical innovation program unique to Hunter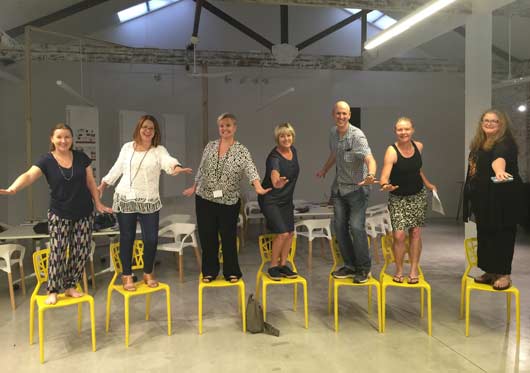 Business innovation program, The Rippler Effect is a trailblazing five-month course comprising a series of workshops and special guest presentations, including high-profile entrepreneurs to teach participants how to implement innovation in business. The program, an initiative of The Business Centre first commenced in 2014 and offers participants nationally accredited skill sets in innovation practice and management. It provides a real solution to facilitating innovation and is the only of its kind in the Hunter.
Practical processes and activities are taught, allowing participants to challenge their way of thinking and develop strategies for growth and sustainability in business. Currently in its third round, The Rippler Effect continues to prove highly effective and has attracted participants from a diverse range of industries and positions, including managers, business owners and entrepreneurs.
The Business Centre General Manager, Narelle McClelland said the program provides participants with the knowledge and know-how to develop an innovative culture.
"The Rippler Effect is highly engaging and teaches practical skills proven to enable innovation and produce tangible outcomes for participants," Narelle said.
"We appreciate the importance of innovation and the considerable benefits associated, and so, are very proud to be delivering this specialised program to support this."
Current participants are reporting great value in the program. Wendy Green, Interior Designer, Designer in a Box, said "My mind was racing; ideas literally flowing. All I can say is I am so glad I didn't miss out. This program is so worth it!"
Michelle Ford, General Manager, Get Smart Promotional Products was also enthusiastic, saying "The workshops are great and it's a fantastic opportunity to be able to workshop ideas with like-minded peers."
Other Articles from this issue
The Lunaticks Society invites regional and international digital innovators to submit entries in 16 award categories and...
It is commonly stated that innovation will be one of the keys that unlock Australia's future success, competitiveness an...