Port Waratah Lights it up blue to support Prostate Cancer Awareness Month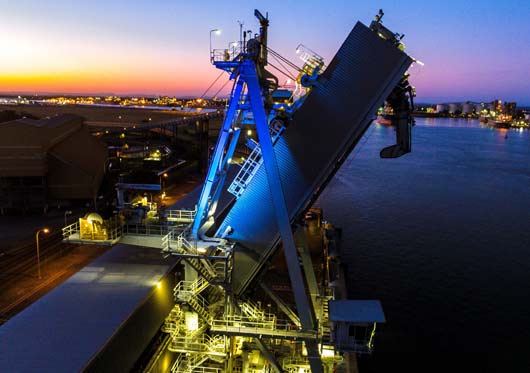 Photo Credit: Tony Banfield, Port Waratah Maintenance Supervisor
During September, Port Waratah Coal Services in partnership with Hunter Prostate Cancer Alliance (HPCA) will light up the night blue to support International Prostate Cancer Awareness Month. Every night during September, two shiploaders at the Carrington Terminal will shine blue to raise awareness for the "Little Prick" campaign.
The "Little Prick" campaign refers to the Prostate Specific Antigen (PSA) blood test, which all men over the age of 50 should request during their regular GP checkups. Prostate cancer is the most commonly diagnosed cancer in Australian men with 20,000 diagnoses and close to 3,300 deaths each year.
The shiploaders are perfectly placed to showcase the initiative which can be viewed from various vantage points around Newcastle Harbour, including Stockton, Kooragang Island, Carrington and the Honeysuckle entertainment precinct.
"Our hope is the initiative sparks a conversation between friends, colleagues or family members about prostate cancer. We encourage all men over 50 years of age to talk to their GP about testing for prostate cancer, as part of their regular health check-up," said Port Waratah Chief Executive Officer Hennie du Plooy.
As their partner in this campaign, Port Waratah also provided a donation to HPCA, to help support their valuable work in raising awareness of prostate cancer through media campaigns, workplace presentations, public events and community partnerships. HPCA also provide a free counselling service for men and their families who are facing a diagnosis of prostate cancer.
Michael Hagan, Director and Ambassador for HPCA said, "Over my NRL career, I've coached and played with a lot of tough men. No matter how fit you are, or how healthy you think you are, there's nothing tough about ignoring your health. When I was just 44 years old, I was diagnosed with prostate cancer. Fortunately, due to regular PSA tests from my GP, it was detected early and my life was saved. The PSA is a simple blood test that aids in the early detection of prostate cancer. If you're over the age of 50 (or over 40, if there's a family history) it's time to toughen up and request the PSA as part of your regular GP check-up. It's just a little prick!".
Calling all shutterbugs to support the cause! Community members and photographers have the chance to win a VIP photography tour of the Port Waratah Coal Services operation for two. Help raise awareness for prostate cancer, simply snap a photo of the "Light It Up Blue" shiploaders during September and send it in for your chance to win, terms and conditions apply (link).
For more information visit https://www.pwcs.com.au/news/latest-news/light-it-up-blue-photography-competition/
Other Articles from this issue
Construction has started on a new 2.6M centre to provide multidisciplinary rehabilitation services to people with neurol...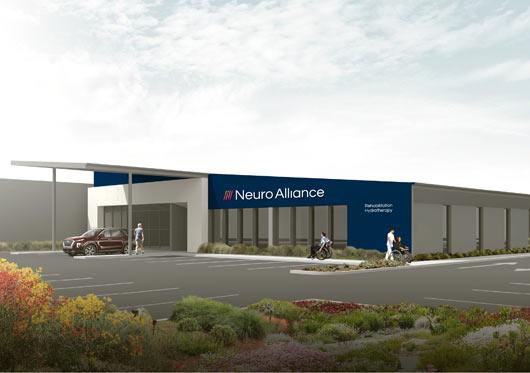 A fresh upgrade is now underway for one of Lake Macquarie's busiest pedestrian malls, with works starting on-site mid-Au...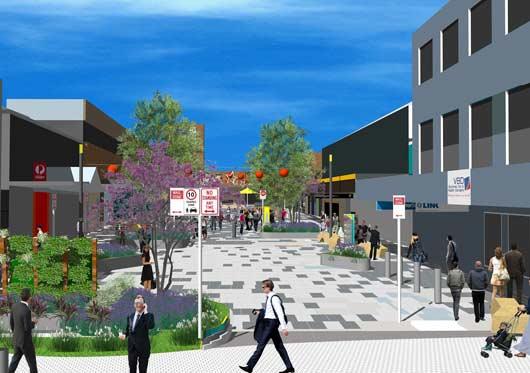 HBR welcomes editorial submissions for consideration to be included in a future issue.