Over $27,000 for Lake Mac environmental projects
Lake Macquarie Council has approved $27,431 in grant funding to support 11 environmental sustainability improvement projects across the City, and this represents a total benefit of $75,904 to the Lake Macquarie community, when the applicants' contributions are included.
Council's Manager Planning and Sustainability, Alice Howe, said the Environmental Sustainability Grants program makes an important contribution to environmental improvements across the City.
"Council's Environmental Sustainability Grants program supports not-for-profit community groups and education providers to develop and deliver projects that will improve the natural environment, reduce resource consumption and promote environmental awareness and behavior change throughout Lake Macquarie City," Dr Howe said.
Environmental Sustainability Grants projects funded include:
• Toronto Area Sustainable Neighbourhood Group and Warners Bay Sustainable Neighbourhood Group – Lake Macquarie Repair Cafe
• Trees in Newcastle (TIN)– Kalaroo Gate Remediation Project – Community workshops and engagement
• South Lake Macquarie Sailing Club – Erosion and sediment control at Sunshine Reserve
• Belmont Neighbourhood Centre – Habitat Hut water tank
• Booragul Public School Parents and Citizens Committee – Bush tucker garden and yarning circle
• Transition Newcastle (Upcycle Newcastle) – Mini Circles of Waste
• Southlake Marketplace – We Choose 2 Re-use
• Whitebridge High School Parents and Citizens Committee – Native bee hive
• Charlestown South Public School Parents and Citizens Committee – Indigenous bush tucker and garden – Site Plan Stage 3
• Kooroora Bay Landcare Group – Improving Sugar Glider habitat at Kooroora Bay Landcare site
• Glendale East Public School Parents and Citizens Committee
– Glendale East Public School outdoor learning space
The next round of Environmental Sustainability Grants will open in July 2018.
Other Articles from this issue
University of Newcastle chemical engineer Laureate Professor Graeme Jameson AO has been honoured by one of the most pres...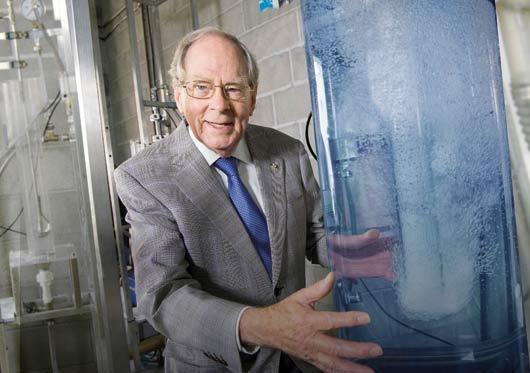 On May 15 the Minister for Trade and Industry Niall Blair and Parliamentary Secretary for the Hunter and Central Coast S...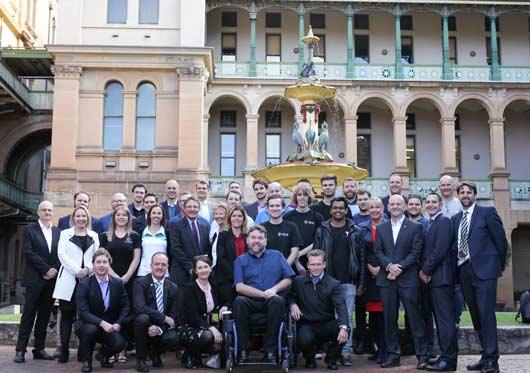 The Australian Energy Market Operator's (AEMO) 2016 Electricity Statement of Opportunities report expresses concern abou...