OAS Technology Group Newcastle office upgrade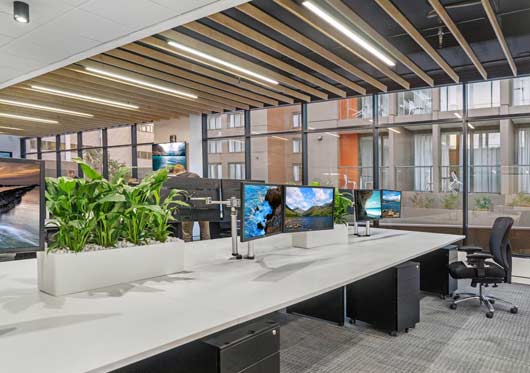 "As a technology business we were very conscious of the changing landscape of how people work and interact with staff and clients in the workspace. So we visited leading worldwide IT groups like CISCO and Microsoft to see the results of leading edge office space innovation. Hot desks, shared common areas and quiet work spaces were common across the offices we visited. So we sat down with SHAC and we have the result here now after 30 months of planning" said Tony Price, OAS Director.
"We have essentially installed a working showroom. All the products and services we provide to our clients are showcased in the new work space".
The Minder Secure Cloud Services product suite including offsite hosted infrastructure and Commercial Ethernet over NBN Internet services has provided unprecedented growth for the business. "Our offering in the cloud hosted and communications space is quiet unique. Two years ago we invested heavily in world class cloud hosted and communication solutions, delivering them to our existing and growing client base", said Director, Craig Browning.
OAS, started Minder Cloud Services in June 2015 and have users accessing the service from all over Australia and internationally.
"Minder has provided our existing small to medium business clients the opportunity to go cloud using a local provider, however, larger corporate clients have also jumped on-board to take advantage of the locally delivered technology" said Craig Browning.
OAS currently has offices in Newcastle, Sydney and Muswellbrook to support the Minder Secure Cloud Services product 24/7.
Other Articles from this issue
Stuart McLachlan from Link Newcastle has just completed the sale of a fourth web design/development and hosting business...
It was a great Aussie atmosphere displaying iconic Australian landmarks, people and things when hundreds of manufacturer...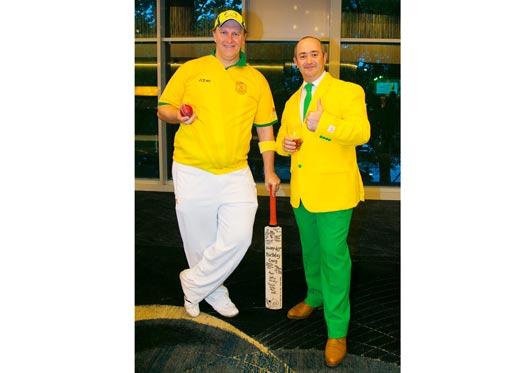 For the last 18 months, I've seen first-hand how some locals creating their own businesses and employing other locals to...