NSF Super supports 'Healthy Harold' in the Hunter
With this support, the students of Charlestown South Public School were able to participate in an innovative and interactive drug and health education program that is delivered to over 30,000 kids in the Hunter Region each year.
Representatives from NSF Super, including current Chair, Ms. Kim McHugh attended the Edgeworth campus along with mascot, Healthy Harold, to welcome some of the classes.
"The NSF Super team have supported this initiative for a number of years, and I was pleased to experience the program firsthand, to observe how it is delivered." said Ms McHugh.
The NSF Super team support a select number of local charitable causes and community events throughout each year.
Other Articles from this issue
The Mai-Wel Group's new home in Charlestown was officially opened on April 30 by Mr Geoffrey Kirby, Novocastrian and Go...
Matt Hall Racing, Airborne, Newcastle Helicopters, Skydive the Beach & a private investor have bought Belmont Airport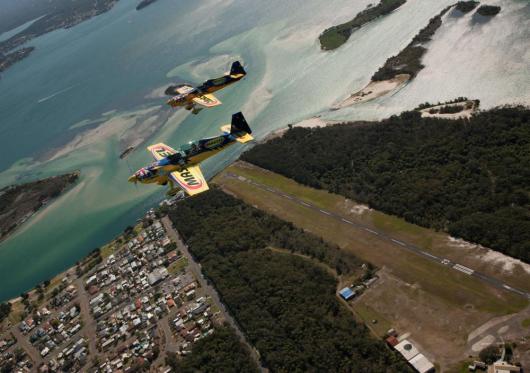 Glencore has received approval for an increase in maximum annual production at the Mangoola open cut mine
The Hunter Development Corporation says Newcastle's ongoing urban renewal will receive a boost with the release to the m...