Novaskill Trainee of the Year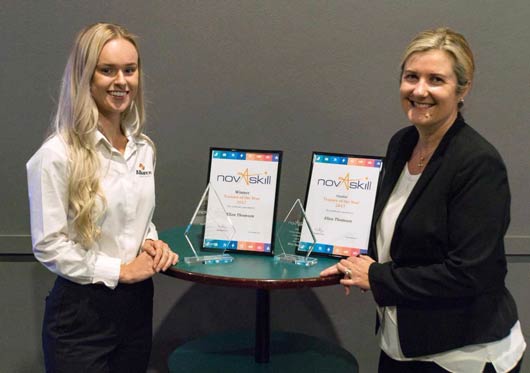 In a looming labour market of extensive skills shortages,
Alliance Labour Solutions
continues to ensure they are combatting the shortage by focusing efforts on training their people in all areas.
Eliza Thomson is an example of the training provided by Alliance and in July completed her certificate 3 in Business Administration.
This training was completed through
Novaskill Newcastle
where she was recognised by Novaskill for her outstanding efforts which resulted in Eliza being nominated for Novaskill Trainee of the Year for 2017.
An awards ceremony was held in October for many different categories of which Eliza was successful in winning the award for trainee of the year.
Eliza was thrilled at her achievements in being named trainee of the year and contributes her success to hard study and Alliance giving her the opportunity to enhance her skills.
Alliance's General Manager Jason Barry was very proud of Eliza's achievements and her dedication to ensuring her studies were of a very high standard.
"With Eliza's results and focus, it was a simple decision to enrol her in the next course of Certificate 4 in Business Administration."
"Novaskill has been instrumental in Eliza's success with their support and professionalism. One of the main things that stood out to me was the personal approach with the way they conduct business and supported both Eliza and the Alliance team throughout her study period."
Jason went on to say, "Alliance is committed to train our people and assist our client base to upskill people in specific skill sets. Our major success has been through partnership with our clients that recognise the benefits of working closely together to upskill people."
Other Articles from this issue
Farrar Gesini Dunn (FGD) has specialised in family law for more than 20 years and are now open for business in Newcastle...
If you are not careful when using your phone overseas the billcan become higher than the cost of your flight.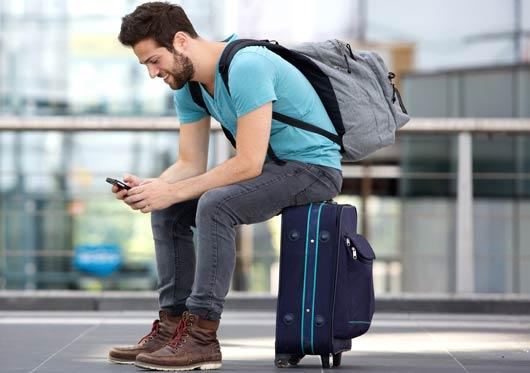 On 1 November Parliamentary Secretary for the Hunter Scot MacDonald MLC helped launch the new defence, security, and aer...