Newcastle real estate office named one of Australia's best
A Newcastle business has been recognised as one of Australia's leading real estate sales offices in a national list of top performing agencies.
Robinson Property secured second position in the 2015 Real Estate Business Top 50 Sales Offices benchmark report, which ranks real estate sales offices across Australia according to a range of 2013/2014 financial year business metrics, including sales volumes, efficiencies and conversion ratio.
"The REB Top 50 Sales Offices ranking provides insight into what the top performing offices do to stay ahead of their competition," said Tom Sullivan, REB publisher.
"The results are testimony to the hard work and leadership shown by principals, many of which operate in incredibly tough and competitive markets.
"This report highlights some of the most effective and productive sales offices in Australia, and incorporates an array of businesses from various parts of the country, including regional areas," he continued.
"The goal of this benchmark ranking is to look beyond just sales figures and provide a clearer insight into how these successful businesses operate."
Guy Robinson, Managing Director of Robinson Property said "it was fantastic for a local business to be named the number 2 office in Australia and the number 1 office in New South Wales. We have such a great team that is always putting our clients' needs first and to be recognised for that is very humbling. We are proudly local and have been operating in the Newcastle, Lake Macquarie, Port Stephens and the Hunter over the last 40 years and our growth and success has shown that the community has continually supported us amidst formidable competition in the market".
Data collected for the Top 50 Sales Offices ranking included sales numbers, sales volumes, staff numbers and listing numbers, among other information, with research partner APM Pricefinder independently verifying the sales data provided by every office.
Other Articles from this issue
It started with a simple idea of a lantern walk to raise funds for a local charity. It became a major celebration of Ch...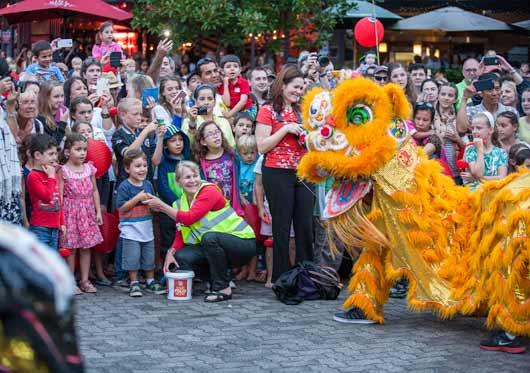 Are you the owner of your business or the leader of the business? How are you showing up to your team?
Here's your chance to win a Scenic Tours 13 day South of France River Cruise and support an important local organisati...
Port of Newcastle recorded another solid year of trade in 2018 with the Hunter's construction boom and business investme...