Newcastle poised to become a world class city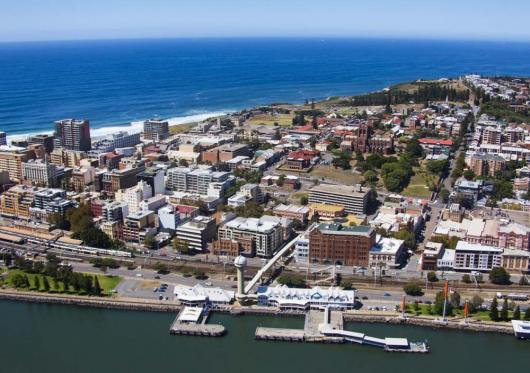 Newcastle Lord Mayor Cr Jeff McCloy 
In 2030 Newcastle will be a smart, liveable and sustainable city. We will celebrate our unique city and protect our natural assets. We will build resilience in the face of future challenges and encourage innovation and creativity. As an inclusive community, we will embrace new residents and foster a culture of care. We will be a leading lifestyle city with vibrant public places, connected transport networks and a distinctive built environment. And as we make our way toward 2030, we will achieve all this within a framework of open and collaborative leadership.
According to Newcastle Lord Mayor Cr Jeff McCloy this is the shared community vision for Newcastle. "It is the guide for all the decisions Council makes, the projects we fund and the ideas we pursue," he said. "Our city centre is the hub for renewal and any investment occurring here radiates throughout the whole region. If current trends are anything to go by we are about to enjoy an unprecedented era of rejuvenation."
"The city is poised to become truly world-class with a diverse range of residential, business and services options and a CBD with more growth and activity than we've seen for decades."
In recent years, Newcastle's CBD and the Hunter Street Mall have made significant strides, with cafes, restaurants and boutique shops populating Hunter Street and new development taking place in the CBD including the new Courthouse building and the University of Newcastle's planned NeW Space facility.
Starting from a position of maintaining the area's heritage and character, Council is working with GPT/UrbanGrowth on a mixed use project to get people living and shopping in the CBD, with staged development, residential and retail/commercial space and new lane ways to break up spaces. The city will retain its unique character.
Council's goal throughout this transformation is to be a credible advocate on behalf of the people of Newcastle and to do this we need to be able to bring resources and expertise to the table. One of our four priority projects is city revitalisation and we are well positioned from both a funding and planning perspective to get things moving. Already we are seeing changes to the way our city centre looks thanks to building owners getting involved in the Façade Improvement Scheme. The partnership between Council, Newcastle Now and building owners has seen the transformation of more than 50 shop fronts throughout the CBD and applications are still being received.
Now decisions have been made about the light rail route and the truncation of the heavy rail Council is able to start moving ahead with more detailed public domain planning, McCloy said.
"We have seen how public domain improvements can transform an area; Merewether Beach is the perfect example of this; so it will be interesting to see how this translates in an urban environment." "While the current focus for Newcastle renewal may be on the city centre the investment and improvements will reach far beyond the boundaries of the inner city. It puts Newcastle, our suburbs and indeed the region in the spotlight and if we are going to achieve our Newcastle 2030 vision, this is where we need to be."
Other Articles from this issue
Work has started to double the size of Worth Place Park at Honeysuckle to 8,000 square metres.
McCarroll's Volvo Renault and Hunter Viking Car Care Centre have agreed to join forces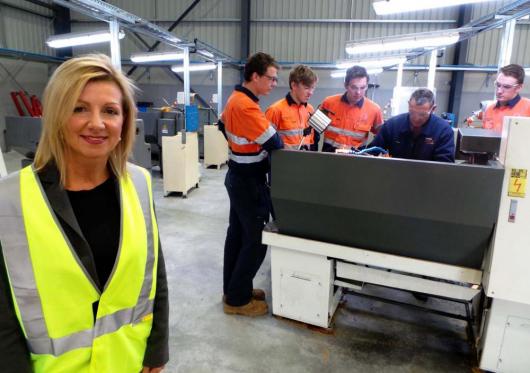 The Hunter has benefited from the coal industry for many decades and will continue to do so for the foreseeable future, ...