Newcastle NOW board positions announced
Newcastle NOW's position as the key business advocacy group was reinforced on Tuesday when the AGM attracted a record number of attendees and board position nominations.
With all positions vacated per the constitution, all previously elected members were re-elected, except Claire Williams, who did not stand for re-election. The board thanked Ms Williams for her decade long commitment to the revitalisation of Newcastle.
The organisation's growing influence as a voice for business in Newcastle saw five additional nominations for board positions, resulting in the election of David Crofts and Sarah Parry-Jones.
Mr Crofts brings more than 30 years experience specialising in city and town centre revitalisation, overseeing Newcastle's shift from a steel town to its current service-based economy.
Ms Parry-Jones, a passionate advocate for small business collaboration with a strong retail and building industry background, was a compelling candidate with her experience and drive to continue efforts to foster Newcastle's revitalisation.
Other Articles from this issue
Merewether High School placed sixth in the world in the F1 in Schools International Finals in Abu Dhabi at the end of No...
UoN celebrated the 5th Annual WIL Awards on October 30 at the University Gallery, this year's event further cemented the...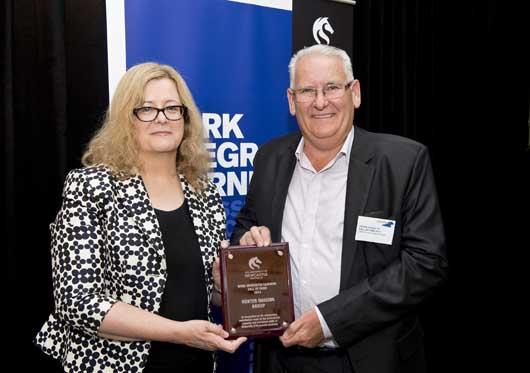 The University of Newcastle has paid homage to its industry partners with the development of an annual award that recogn...
Six charities and the people they help will benefit from more than $800,000 in new funding from the foundation of a lead...