Newcastle financial adviser listed among Australia's Top 50
Prosperity Directors John Manuel and Gary Dean have both been listed among Australia's top 50 financial advisers in the inaugural list of Australia's top advisers by Barron's, a prestigious US based financial publication.
John Manuel, a Director of Prosperity Advisers located in Newcastle, was ranked in 13th position and is the only adviser on the list from the Newcastle region. Gary Dean, a Director based in Prosperity's Sydney office, came in at 40th position.
The purpose to rank Australia's top financial advisers is twofold, to provide the market with a selection of quality advisers and to establish a benchmark for a high standard of client care that all advisers can emulate.
About undertaking the survey, the organisers of the list, Barron's said "It is to cast a positive spotlight on the advisory business in Australia broadly, by highlighting a group of leading advisers as examples of the tremendous skill, passion, and acumen represented within the industry. Our goal will be to recognise excellence in wealth advisory and educate the investing public on the value of a talented adviser."
The survey comprised 73 questions covering everything from the financial performance of the advisers' practices to their credentials, education and charitable philanthropic.
Other Articles from this issue
On 7 July the Westpac Rescue Helicopter Service and NSW Ambulance celebrated the opening of the purpose-built aeromedica...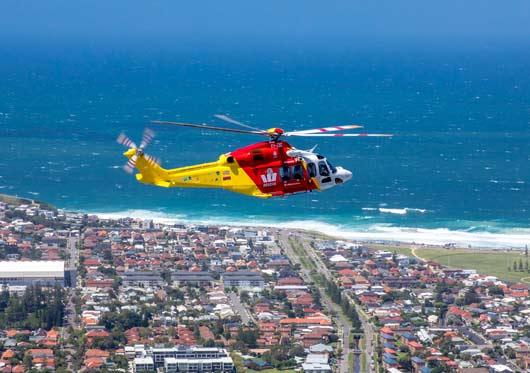 Hunter-based Compass Housing picked up three of the eight awards at the Australasian Housing Institute's NSW Awards held...
Electronic signatures provide a quick, cheap and easy way to sign documents and receive signed documents.
Member for Upper Hunter Michael Johnsen has officially opened the $11 million Singleton Town Centre Revitalisation funde...