Newcastle attracting billions in investment
The renewal of Newcastle is now in full swing, with billions of dollars of both private and public investment transforming the "capital of the Hunter" into a modern city that is becoming well placed to face the challenges and opportunities of the decades to come. 
After decades of relative investment neglect, investment in the Newcastle CBD has been gaining momentum rapidly in recent years.
In an interesting comparison, a similar map produced just three years ago included just 12 projects, which at the time we thought was impressive.
The wide array of projects covered in the current map includes:
• 21 Honeysuckle Drive / Lume Apartments - a $47 million project creating 154 new dwellings and 226 sqm of commercial/retail space.
• 42 Honeysuckle Drive – a $45 million development incorporating a 149 room 4 star' hotel, 62 residential apartments, five serviced apartments, 1020 sqm of commercial/restaurant area and hotel car parks that have scope to be made publicly accessible.
• 990 Hunter Street - a proposed $20 million mixed use development featuring commercial use on the ground floor with residential dwellings above.
• Arena Apartments – a $50 million residential development overlooking Newcastle Beach with over 200 apartments
• CBD Light Rail - a $510 million project designed to provide a frequent and reliable travel option throughout the city centre.
• East End (Hunter Street Mall) – a massive $223 million development incorporating around 500 one, two and three bedroom apartments, 4,900 sqm of space for ground-level cafes and boutique retail, and around 2,700 sqm of office space.
• Empire Hotel site - a planned $29 million 14 storey development containing 128 residential units with affordable housing, commercial office space and retail at ground floor.
• Gateway 2 / Stewart Avenue (Mixed Use) - a $21 million five storey, 9,400 sqm commercial office building on the corner of Stewart Avenue and Hunter Street, Newcastle.
• Herald Apartments – a $42 million development offering apartments (1, 2 and 3 bedrooms) in the heart of the inner city of Newcastle.
• NeW Space - the University of Newcastle's new $95 million city precinct incorporating 14,000 sqm of floor space for around 320 staff and 3,500 students.
• Spire Apartments, Marketown - a $57 million project encompassing three residential towers of seven, five and four storeys on top of Marketown in Newcastle West.
• Verve - a $130 million 19 level project offering studio, one, two and three bedroom apartments as well as a five bedroom penthouse across four apartment precincts.
• West End Apartments - an $18.75 million residential development with 42 one bedroom apartments, 76 two bedroom apartments, 4 three bedroom apartments and 4 commercial suites.
Other Articles from this issue
Leading retirement developer Aveo Group has brought forward the second stage of its $220 million Newcastle development f...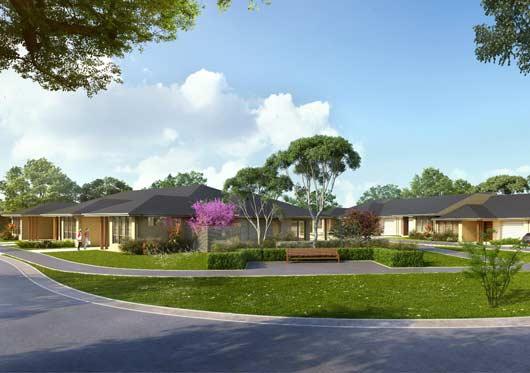 Brunker Road Broadmeadow is set to undergo further redevelopment with the recent DA approval for a boutique apartment co...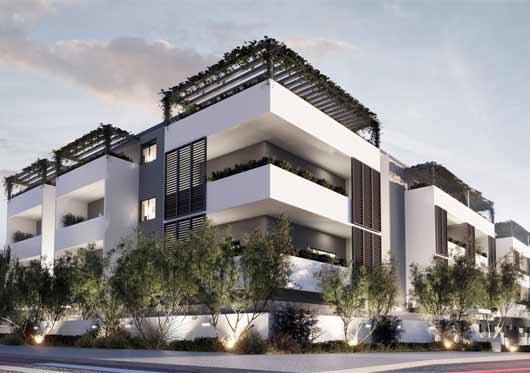 The Honeysuckle project complements the $500 million-plus Revitalising Newcastle program, both sharing objectives of rev...
In June, Iris Capital unveiled plans for the second stage of the much anticipated EastEnd development. The development i...