Networking groups
Women are great networkers, and networking groups abound in the Hunter. They all exist to provide support and mentoring to other women in business, and offer professional development opportunities as well as social events where likeminded women can come together.
The following is a selection of groups that are active in the Hunter.
genXwomen
Building genuine and sustainable business relationships can deliver positive professional and personal outcomes beyond expectations; genXwomen is one local networking group striving to deliver just that. GenXwomen is a Hunter based professional networking group that has created a welcoming and supporting avenue for business women and men to develop and grow networks with like-minded people. Each year they deliver 11 varied, relevant and inspiring networking events to Hunter professionals of all ages.
GenXwomen recently welcomed three new committee members who join the team of eleven passionate volunteers. New committee members Tiffany Slack-Smith, Kylie Neary and Hanneke Niesten are looking forward to working with genX to deliver a range of fresh and exciting events in 2016.
This year the networking group delivered a range of events that have helped men and women throughout the Hunter develop both personally and professionally. From the inspiring journey of Jaelea Skehan who was named as one of Australia's 2014 100 Women of Influence to the collaboration with The Forum to curate a group of speakers including body positive athlete, Leah Gilbert to offer practical health and wellbeing advice, the genX network has provided a platform for professionals to connect.
The leaders of genXwomen, Melanie Hamilton and Jennifer Parkes said the group continued to provide comfortable forum for people to connect and grow through its schedule of events in 2015.
"Seven years since we established genXwomen our members continue to develop relationships with like-minded professionals and genuinely enjoy their time whilst doing it," said Ms Parkes
"We are thrilled to have brought people of the calibre of Jo Burston, of RareBirds and Sally McBean, of the Scentre Group to the Hunter region.
It is a privilege to have the opportunity to connect with these inspiring women and to share that with business people locally. We are excited about the future of the group as we grow the genX network in Newcastle."
"Behind the scenes is our volunteer committee who have continued to be the driving force behind these opportunities. Our focus has not wavered from delivering quality events, showcasing our region's best locations and emphasising that networking is also about building meaningful, long lasting connections," said Ms Hamilton.
The committee have a diverse program of events planned for 2016 with a line-up of guest speakers, social events and workshops covering everything from professional development to personal branding. genXwomen's first event for 2015 will be held in early February and will be a great opportunity to start the new year off on. If you are interested in finding out more about genXwomen or joining as a member please visit
www.genxwomen.com.au
or email
info@genxwomen.com.au
.
The genXwomen committee is formed by Melanie Hamilton, Jennifer Parkes, Kim Sills, Amy King, Amy Hurrell, Courtney Jones, Emily Gallagher, Lauren Fancey, Tiffany Slack-Smith, Kylie Neary and Hanneke Niesten.
Hunter Business Women's Network
Conferences, networking dinners, Christmas dinner events, charity fundraisers... all activities on offer to members of the Hunter Business Women's Network (HBWN).
Established in 1995 by a group of enterprising women who wanted to support and learn from each other, HBWN's members represent a wide range of industry sectors including finance, law, retail and wholesale, professional services, hospitality, transport, communication, public relations, health, education, manufacturing and government organisations.
The network is open to women in any area of business, from new microbusiness, small to medium enterprises, and the corporate, government and not-for-profit sectors. There are currently around 200 members who are encouraged to participate in activities that raise the profile and improve the status of women throughout the Hunter Region.
The network runs monthly dinner meetings, an annual conference and other events that enable members and guests to hear speakers and panel discussions on current issues that they wouldn't normally have access to.
Port Stephens Women in Business
Networking and mentoring group Port Stephens Women in Business offer women a chance to network, make friends and promote their business at monthly meetings and special events. Guest speakers with information to support women in business are often invited to attend the monthly meetings, and online newsletters help keep the members connected with up-to-date information.
The group was started in 2009 by a small group of women in the Port Stephens area who identified a need for a networking group for likeminded women in their local area. The group now comprises over 50 women and the needs of individuals guides the direction the group takes. A feature of the group is the mentoring existing members offer to new members or those who are interesting in starting their own business. Members also mentor and offer work experience to young people in the area.
Presence & Purpose
Presence & Purpose is a new networking group established this year by Katie Ryan who runs her own counselling practice.
For years Katie Ryan, had tried networking, but more often than not, walked away from events disappointed. "I knew [networking] was valuable but I wasn't getting anything out of it. Many of my colleagues felt the same way" she said.
And so Katie took action and established Presence & Purpose, a networking group based in Warners Bay with an aim to bring together friendly, helpful and focused business women in a non-threatening environment where they would be comfortable to share their wisdom, meet new friends and learn how to take their business further. "The kind of networking event that my fellow business women and myself would be excited to attend. I wanted it to feel like you're sitting in a comfy lounge room chatting with friends over a cup of tea" said Katie.
Still in its early days, the response to the initial Presence & Purpose meetings has been overwhelmingly positive, assuring Katie she's on the right track. Presence and Purpose is open to all women, whether you've been in business for five minutes or 50 years, whether you work for yourself or are part of a bigger enterprise. Meetings are held monthly from 6.45 to 9pm.
Women in Building and Associated Services
Women in Building and Associated Services (WIBAS) provides a relaxed and informal environment where women can network with colleagues within the building and construction industry. Supported by the Master Builders Association, we present an Annual Award for recognition of women in industry, as well as holding breakfast forums throughout the year.
Other Articles from this issue
Nexus Law Group have beaten other national law firms to be awarded the prestigious Boutique Law Firm of the Year award i...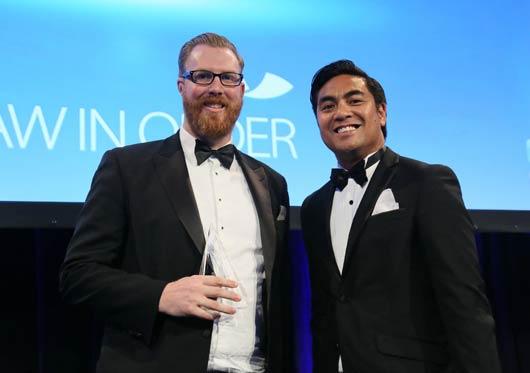 Gillian Geraghty is the Regional General Manager – Northern NSW for APP Corporation, a provider of property solution se...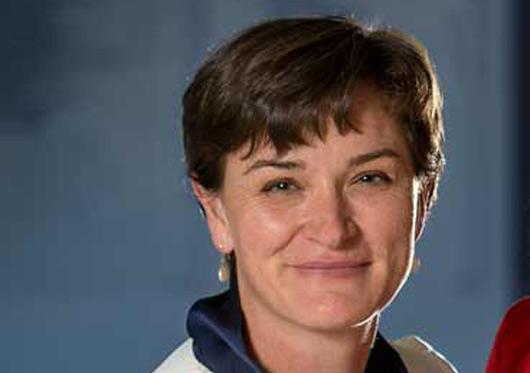 Peabody's Wambo Mine have taken out the highly contested 53rd Australian Underground Mines Rescue competition at Centenn...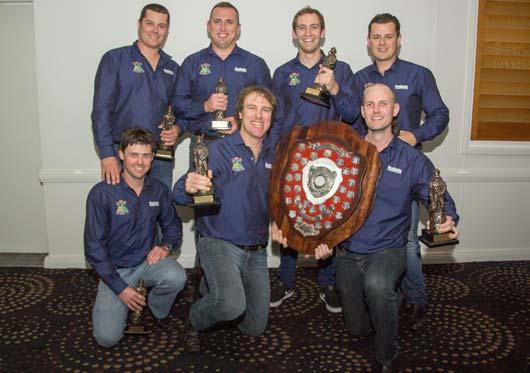 Most business owners go into business with the expectation of building value over time