Local safety celebrated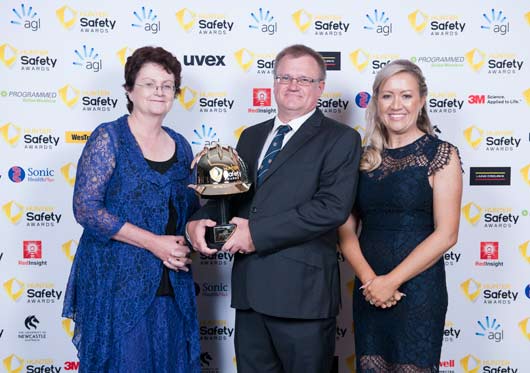 Moly-Cop has taken out the WHS Business of the Year award, sponsored by AGL, at this year's Hunter Safety Awards. The outstanding safety culture within the Hunter-based division of world-leading manufacturer, Moly-Cop, was recognised with the Award's 'Gold' Safety Helmet.
In its third year, the Awards celebrating leadership and innovation in workplace health and safety were presented at a gala event at NEX in Newcastle on Friday 16 March 2018.
Hunter Safety Awards Founder, Sarah-Jane Dunford, said Moly-Cop's 'Goal Zero' approach to WHS was a leading example of best practice. "An unwavering commitment to never compromise the safety of team members, contractors, customers and visitors to Moly-Cop's Waratah headquarters underpins Moly-Cop's core value to be a workplace free from injury, incidents and illness," she said.
"This outstanding culture is a leading example of WHS being at the centre of operations to guarantee team members a safe and healthy working environment."
Moly-Cop was also acknowledged with the award for Most Innovative WHS Idea (large business), sponsored by WesTrac, during the evening proceedings.
Their idea was formulated after their Rail Products team noticed an upward trend in crane and lifting incidents. They decided that an 'out of the norm' idea was needed in order to get the attention of their teams.
The concepts of developing a Crane Safety Video, incorporating family members in the development of the video, as well as involving family members in tours through the operating plant on Family Open Days, were born from these discussions.
The respective committee members firmly believed that this emotive approach would help all Rail Products employees to "switch on" when working around cranes as well as in the safe execution of their work.
The implementation of these two initiatives led to a measured behavioural improvement in employee behaviours with the operation of, and interaction with, overhead cranes and an overall improvement in plant standards.
Moly-Cop Learning and Development Advisor, Claire Burbridge, said it was a thrilling moment to win the major award, and paid tribute to the entire team.
"Safety is one of our core values and a key focus within the organisation," Claire said. "To have our safety initiative recognised at these prestigious awards is a great testament to everyone involved in this initiative."
The WHS Champion of the Year, sponsored by the University of Newcastle, was presented to Owen Leslie in recognition of his work in the field of arc flash controls and promotion to the electrical industry. He is also the creator and coordinator of an Electrical Safety Workshop that has toured NSW.
Carolyn Parish was awarded Young WHS Leader of the Year, sponsored by uvex. Carolyn has played a key role in the development and implementation of a mental health strategy at Yancoal's Hunter Valley operations that is sustainable, meaningful and effective. Red Insight sponsored the award for Best WHS Management
System (large organisation), which went to labour hire firm PROGRAMMED, while Best WHS Management System (small-tomedium enterprise), sponsored by Laing O'Rourke, was presented to Valley Homes.
Improvement in WHS was highlighted with Port Stephens Council acknowledged as the best large organisation (sponsored by Sonic Health Plus), with tree removal innovator Safe Treez taking out the SME category, sponsored by Honeywell.
The 3M-sponsored award for Most Innovative WHS idea (SME) was presented to GWH Build and Best WHS Training Course was accepted by Mainstream Industries (award sponsored by Program Skilled Workforce).
Rounding out the awards Jason Mould, Quality Manager at Longwall Haul, was named WHS Student of the Year for his passion for leadership and creating positive change in the WHS work space. Jason has a Diploma in WHS and is currently working towards obtaining his Advanced Diploma in WHS.
Launched in 2016, the Hunter Safety Awards were developed to highlight and acknowledge companies and individuals within the Hunter region who are demonstrating best-practice and innovative approaches when it comes to workplace health and safety.
Other Articles from this issue
This April marks three years since Idea Bombing Newcastle had their inaugural event so we think it is timely to look bac...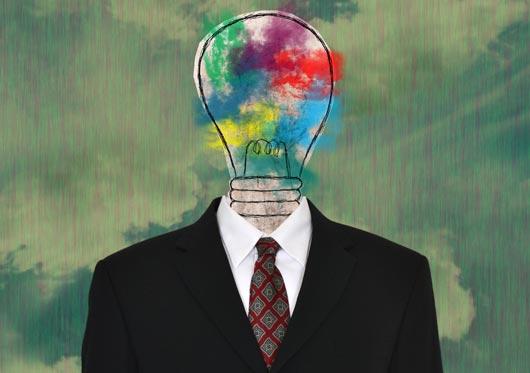 The Australian Institute of Architects announced the winners of the 2018 Newcastle Architecture Awards on Friday 23 Marc...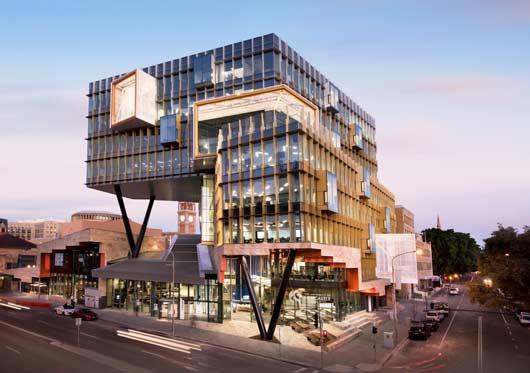 Hunter Water and Lake Macquarie City Council have entered into a Partnership Agreement to improve the delivery of servic...
The Business Council of Australia has released an interesting paper entitled Building Australia's Comparative Advantages...