Let's Talk With Liz Burcham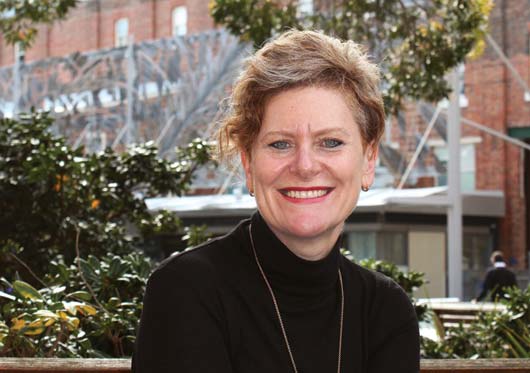 1. In a few words tell us about your current role.
As Cultural Director for Newcastle City Council, my role is to create a foundation upon which culture in Newcastle can flourish and reflect our city's unique identity and spirit. A major aspect of my role is to position Newcastle Art Gallery, Newcastle Museum and Civic Theatre as distinct leaders in the city's cultural space, developing vibrant, engaged and active communities, supporting innovation and creativity at all levels, and contributing to Newcastle as a culturally rich, livable and distinctive city.
2. How have you reached this point in your professional life?
When I started out, I could not have foreseen the career path that has led me to this point. I really had no awareness growing up of a creative producer- the role that has been the thread throughout my career.
I've been lucky to work across a range of media and art forms, both commercial and experimental. I've worked in big business as well as small, public and private. Experience and opportunity have been my educators more so than ongoing formal education.
3. When you're not at work, where can we find you?
You can very often find me at the beach. I love the ocean. How do I unwind? Just put me in the water and everything else disappears. I can't be too far from the ocean or the sea air - it's what takes the stress away and gives me perspective.
4. Where do you find inspiration?
I've been lucky to have people who have invested in me, mentors who have convinced me I can do it. Some have been in my field, others in complementary fields supporting me to gain the knowledge that textbooks and training programs don't teach. What's also inspired and motivated me are the people who have depended on me. When an artist trusts you to take carriage of presenting their work, it's a great responsibility and there's no out, you have to deliver, they're depending on you. And there is nothing more satisfying as the feeling of when you do. I'm motivated by the opportunity to facilitate an artist's vision and connect their work with people and make impact. The challenge of rising up the management ladder is that the art can feel further and further away. I have to find a way to remain directly connected to artists and the artistic work because that's what makes the rest of the job have meaning and motivates me to do the paperwork.
5. What advice would you give to someone just starting out in your field?
I advise young professionals to take the time to experience different facets of their chosen career area. In Australia we ask our young people to decide on a career path far too early, before they really understand the opportunities that are out there, who they are, or what inspires them. I tell them to take the time to learn about yourself and find out what makes you tick. I was given the advice by a lecturer, when I was too eager to know the end point of my career, to relax and study what I enjoy and it will reveal the path to success. A career is a journey, not a one-stop destination.
The other advice I have is to invest yourself in whatever you do. It's your career and it's your life. You have to take responsibility for making things happen for yourself, and whatever effort you put into it will be matched. Always keep learning and discovering - seek mentors, ask for help and be engaged.
6. What's something most people don't know about you?
I'm completely afraid of snakes. I've just spent a long weekend in the Sunshine Coast of Queensland where a python had taken up residence in the tree at my front entrance - just an arm's length away. It made my stomach churn and I made sure the screen door was firmly locked! As well as checking continuously that it hadn't moved…
7. How would you like to see the Hunter evolve over the next decade?
I think the Hunter is unrivalled for its mix of assets. It has phenomenal beaches, a beautiful natural environment, extraordinary architecture and a rich history. Culture is embedded and its cultural assets are extraordinary. I am sometimes frustrated by people's fear of change. There seems to be a desire for things to remain the same as they have always been and a perception of change as negative. We have to embrace the idea that if we stand still we are really going backwards. We need to have the courage to have a bold vision for our city, and embrace it.
8. Do you have a favourite sport or team?
I love tennis. I am answering these questions the morning after the Australian Open men's final, such an incredible event. I was completely inspired by both the men's and women's finals, which featured such great competitors who have all had long and successful tennis careers. I always wonder what to do with myself when the Open is over as I've spent so much of my free time watching tennis!
Other Articles from this issue
The revamped Scratchleys on the Wharf opened late last year after a multi-million dollar upgrade that has enhanced the r...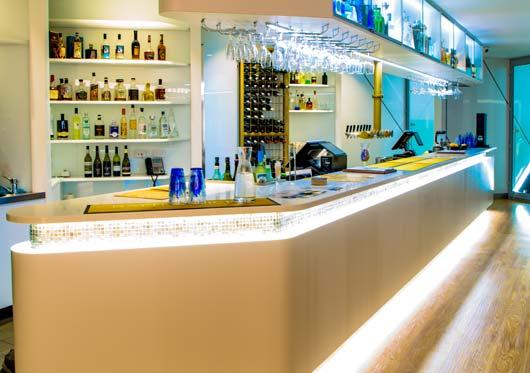 FlyPelican has expanded its services with flights between Dubbo & Canberra.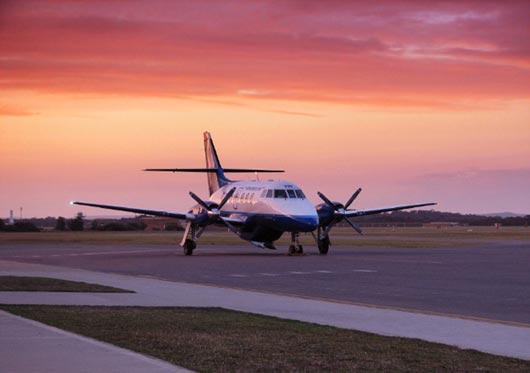 After 18 years in business, Pinpoint Computer Services has rebranded to Pinpoint IT Australia
When it comes to buying a new car, most of us like to shop around and take our time to find the right one. We'll do our ...