Leading manufacturers gather for National Manufacturing week
National Manufacturing Week 2014 (NMW), to be held at Sydney Showground, Sydney Olympic Park from 13 – 16 May, will showcase technologies that help businesses build innovative, market-driven manufacturing capabilities. With manufacturing employing 11% of the Hunter workforce, NMW is a significant opportunity for local manufacturers to arm themselves with the tools to maximise productivity, evolve their product offering and grow their business.
The event is also of particular interest to NSW based businesses with recent research showing that Sydney has overtaken Melbourne as Australia's largest manufacturing centre. Sydney's manufacturing sector generated $21.7 billion in 2012-13, with companies producing highly engineered medical and biotech products, as well as components for aerospace and advanced engineering sectors largely behind the growth. Other manufacturers are moving from core businesses to the fast-growing Asian food and packaging markets, or diversifying to supply the mining equipment and services sector.
"Despite operating in a tough marketplace, Sydney's manufacturers are gaining ground in global markets - and some are beginning to see a positive cycle where success builds on success," says Anthony Reed, Exhibition Director of NMW. Being located only around 2 hours away, Hunter manufacturers and supporting industries and geographically well-placed to take advantage of the strong Sydney industry base. NMW 2014 is bringing together transformative technologies from around the world. It will present a record 15 product zones including dedicated areas for sustainable, digital and additive manufacturing, machine tools, engineering services and advanced materials. NMW will also incorporate Ausplas - Australia's national trade exhibi-tion for plastics technology - in Sydney for the first time since 1990. In an industry 'first' - and addressing the challenge for smaller companies to fund the research that underpins technological innovation - NMW will put visitors in direct contact with research providers at its R&D Hub. A further three open-access Solutions Theatres will provide a platform for industry experts in digital manufacturing, health & safety/sustainable sanufacturing and the plastics industry to outline recent developments. Entry is free to the trade.
Other Articles from this issue
The New South Wales Planning Assessment Commission has given permission to Rio-Tinto for a small expansion of the Mt Tho...
Thanks to the philanthropy from Hunter-based businesses six local charities will share in $1.1 million of funding fro...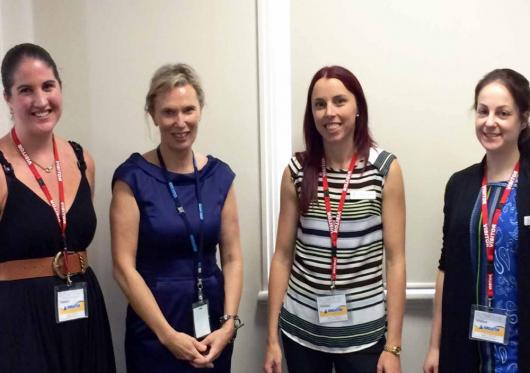 Have you ever felt instantly compelled to buy something after seeing a powerful marketing message?
Following recent changes to NSW Strata laws[1], the Building Defect Bond Scheme is scheduled to commence on 1 July 2017 ...