Lake Mac: Smart City, Smart Council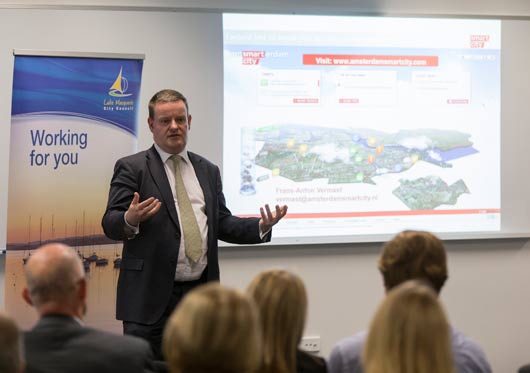 Smart City expert Mr Frans-Anton Vermast of Amsterdam, Netherlands
Lake Macquarie City Council is investigating new technologies to drive innovation in sustainable practices and to encourage economic growth across the City, ultimately enhancing the lifestyle of residents.
Local business leaders and industry experts are working with Council to explore ways in which digital technology can inspire a new wave of job creation and productivity and efficiency improvements, which will increase the number of ways in which Council provides its services to its residents and the City.
Council's Manager Integrated Planning, Sharon Pope, said a Digital Economy Strategy is being developed to help the City embrace a future of high-speed broadband-enabled technologies.
"This is all about making Lake Macquarie a more connected and sustainable City through the increased use of digital technology," Ms Pope said.
"Council is investigating how we can be a 'future proof' organisation, by using intelligent infrastructure, data gathering tools and by sharing even more information with our community.
"Technology we use in the City might soon allow Smart watering systems for playing fields, further enhance community engagement and allow for sensors that monitor real-time use of parking spaces, roads, footpaths, and cycleways to help residents decide where and when is the best time to use these services."
Smart City technology will make Council even more efficient and cost effective. Smart watering systems will water fields when they need it, allow for more sophisticated methods of collecting stormwater, and monitor permanently and accurately water and power usage at Council facilities such as pools and centres.
Council is also working to innovate its IT and communication systems, including improvements to its website, online engagement activities, and application of geographic information system (GIS) software in infrastructure planning and analysis of information during decision-making. All of this will be available as part of a Smart City approach.
Dantia's Chief Executive Officer, Adam Cougle, said access to efficient and reliable communication services unlocks the growth potential for businesses across Lake Macquarie and makes it more attractive for businesses to move or start-up in the City.
"The forthcoming NBN connectivity, in accordance with a Digital Economy Strategy, will provide opportunities for businesses now and in the future to drive innovation, gain a competitive edge and create operational efficiencies," Mr Cougle said.
Community consultation with the City's residents later this month will ask, "how can we use technology to make Lake Macquarie an even better place?"
Other Articles from this issue
The rules around superannuation remain unchanged in the recent Federal Budget with the government further advising there...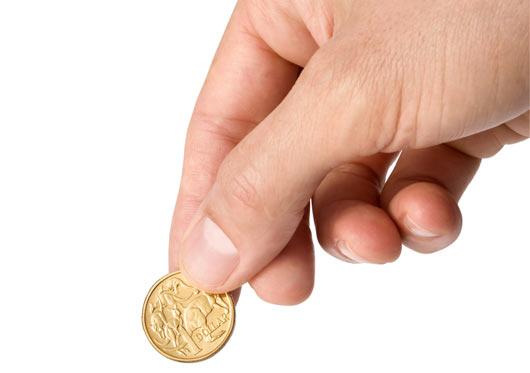 A collaborative program between Caltex Australia and Hunter TAFE has set the benchmark for workplace training and delive...
The Tom Farrell Institute organises the Hunter Valley Electric Vehicle Festival (EVFestival) to grow interest in Science...
The NSW Planning Assessment Commission (PAC) has approved the Bulga Optimisation Project (BOP).