Keep your super working for you
Superannuation has been hitting the headlines lately, but the fluctuations of the share market is really more hype than horror.
The current share market volatility does, however, serve as a timely reminder for working Australians to review your superannuation situation to ensure it's achieving your financial goals and working for you now and in the future.
Super is a long term goal
An individual's focus should be on decades not years, and ensuring that your super plans reflect your stage of life, as well as your desired outcomes.
For most people, super is a forty plus year investment which means there's plenty of time for compounding interest to make a difference to your retirement. Here are a few tips to keep your super working for you.
Review your statements
All superannuation members, regardless of their fund, should have received their individual member statements for the 2014/15 financial year.
This is a great opportunity to compare funds to make sure your fund is performing. There are plenty of performance comparison websites available.
Avoid unnecessary fees
Only pay for what you need, keep your super with the one super fund to avoid paying more than one set of fees. Consolidate your super into one fund and if you change jobs, tell your employer who your preferred fund is.
Look at your investment options
If you're invested in one of the Fund's diversified investment options the effect on your retirement savings of the recent share market volatility may be lessened. This is because the risk is spread across not just one asset class but a number. However, it's important to focus on the longer term and the strategy you have chosen.
It's good to keep in mind that consistent strong performance over 5, 7 and 10 years is a telling sign of a strong performing fund. Don't forget, you can revisit this at any time.
Speak to a Financial Planner
When it comes to super, possibly your most valuable long-term investment; it's important to make the right decisions. No matter where you are in your working life, or how much super you have, the right financial advice can make a big difference to the end result.
AustSafe Super is the industry super fund for rural and regional Australia, and has been committed to looking after members' super throughout their working life, and into retirement for over 25 years.
Austsafe Pty Ltd ABN 96 010 528 597 AFSL 314183 is the Trustee of AustSafe Super ABN 92 398 191 503. This article contains general information only and does not take into account your individual objectives, financial situation or needs. You may also wish to seek the advice of a qualified financial planner. Please also read the relevant AustSafe Super Product Disclosure Statement (PDS) before making a decision in relation to the product. Visit austsafe.com.au or call us on 1300 131 293 for a copy of the relevant PDS.
Other Articles from this issue
What would happen if a co-owner of your business suddenly passed away, became bankrupt, retired or became permanently un...
With the SuperStream deadline of 30 June rapidly approaching, ATO Deputy Commissioner James O'Halloran says now is the t...
There has been plenty of media coverage in recent months regarding anticipated changes to superannuation and related tax...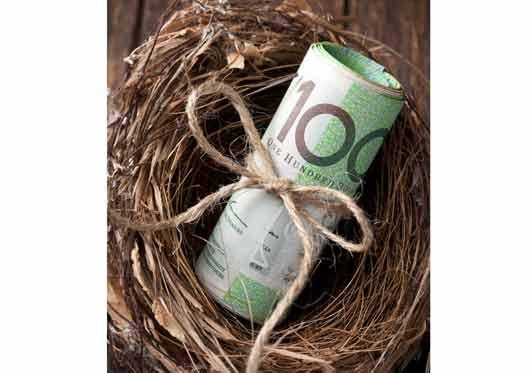 A group of 28 senior managers and business owners have completed the first intensive block of the Lean Practitioner Prog...