International merger showcases Hunter expertise
Hunter-based International Conveyor Products (ICON) has formed a significant partnership with leading Chinese conveyor belt manufacturer Zhejiang Double Arrow Rubber Co., Ltd (Double Arrow).
It is a noteworthy achievement for the Newcastle company established by Mark Wilson in 2003, and good news for Australian customers, particularly in the mining industry.
From 1 July 2016 ICON merged with, and operates as part of the Double Arrow group, while continuing to work from its Carrington offices. With warehouse facilities nationwide, ICON is a leading supplier of an extensive range of high-end quality conveyor belting and conveyor products to customers operating across Australasia and Internationally. ICON has a reputation for its product range, supply lead times, and after-sales service to support companies including and not limited to Anglo American, BHP Billiton and Rio Tinto.
Managing Director, Mark Wilson, said "That the partnership provides direct to market solutions for domestic and international requirements. We have been providing our customers with quality Double Arrow manufactured conveyor products since 2006 supplied under the ICON brand. The partnership means that customers will now experience a more direct and efficient way to purchase products."
The globally recognised conveyor belt manufacturer will derive significant benefits from ICON's established reputation for the quality of its products, supply-chain efficiency, and local back-up product and technical support.
Zhejiang Double Arrow Rubber Co., Ltd is a publically listed (China) company with an annual production capacity across 39 production lines of 50 million sqm (approx. 5 million lineal metres) of conveyor belting.
They are a recipient of the coveted "China's famous product" status.
ICON already accepts orders to specification for non-stocked items, or will engineer a product solution to meet specific customer conveying demands. Of mention is ICON's project supply of 34 km of conveyor belting into Queensland's new Grosvenor Coal Mine. ICON will adopt the Double Arrow name and will continue to operate from its offices in Forbes Street Carrington.
Other Articles from this issue
We've all seen it. Someone secures an internship, turns up and there's a mad scramble around the office to 'delegate so...
Recently, Newcastle hosted the 9th International Conference on Environmental Catalysis from 11 – 13 July 2016. The confe...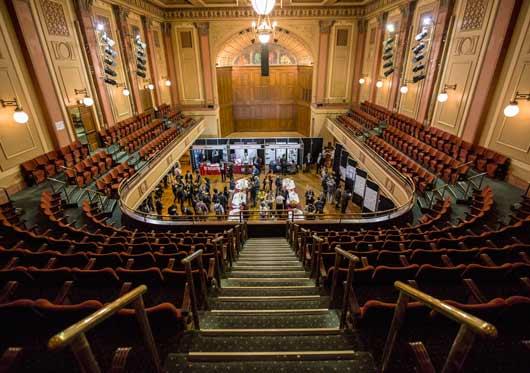 Winners for the 2016 Lake Macquarie Business Excellence Awards were announced at the Awards Gala Dinner, held at Belmont...