Innovation in patents? Whats next…?
Damon Henshaw
Davies Collison Cave
A typical scenario for a business with a world beating idea: patent protection is applied for and a patent is, eventually, granted. If the business is interested in overseas markets, let's say in the US and Asia, patent protection is extended to those countries as well. Sounds simple, right? But there are costs and protracted examination processes along the way. The process of securing patent protection may start with an Australian provisional patent application, followed by an international application that then branches into the required national applications.
The (old) long and winding road
Using the above scenario, before an enforceable patent is granted, the international application is searched and examined, and then the individual Patent Offices conduct their own search and examination procedures. Anyone who has sought protection in the US will know it can take 3 to 5 years to get a patent. There are some serious inefficiencies at play, with a single invention being searched and reviewed multiple times across multiple jurisdictions.
Those inefficiencies have led to delays and increased costs, at a time when businesses need speed and certainty in establishing their overseas markets. However, there is now a short circuit – an innovation in the patents system itself.
The global patent prosecution highway
A program called the Global Patent Prosecution Highway (GPPH) was introduced earlier this year in 13 countries, including Australia. A clear examination report in any one of those countries can be used to fast track examination in the other countries.
How does it work?
Patent Offices, like any other public offices, are under constant cost pressures.
An ever increasing workload through greater patent application filings has placed demands on the ability of Patent Offices to conduct timely search and examination of patent applications. Backlogs and delays have developed as a result.
The GPPH is a globalisation measure introduced by some of the major Patent Offices to help alleviate that backlog. It has been acknowledged that if a competent Patent Office in one country has already conducted a thorough search and examination, there is less need for an equivalent Patent Office in another country to repeat that process. As such, unless there is good reason to conduct an expanded search and examination, a positive report issued in one country can be used to fast track the application through another Patent Office.
Practical tips
With the above in mind, an initial application can be filed in Australia and an expedited examination requested, which will result in a full international search being conducted on a rush basis and an Examination Report will usually issue within about 3 to 4 months. A positive Report can then be used as a basis to push a corresponding application through in the US, for example. From practical experience, it is possible to obtain a US patent in less than 18 months after filing, using this practice. As an alternative, a positive report in an international application can also be used in the GPPH. There are, of course, some benefits in not having an application granted quickly. A pending application provides additional flexibility for amendment to capture infringements. However, if a quick grant of a patent is commercially attractive, the GPPH provides a very useful tool.
The countries participating in the GPPH are Australia, Canada, Denmark, Finland, Finland, Iceland, Japan, Republic of Korea, Norway, Portugal, Russia, Spain, United Kingdom and the United States of America.
What does it mean?
The GPPH allows patent protection to be secured at a pace that can match commercial expectations in overseas markets. Once granted, the patent can be used to protect market share at an early stage of business growth and development for competitive positioning, direct manufacturing and sales or licensing opportunities.
What's next?
The GPPH is an expanded version of an earlier program between Australia and the US called the Patent Prosecution Highway (PPH). The GPPH represents a progressive move of the international community to a more harmonised system where patent protection is faster and cheaper to obtain.
The globalisation of the examination process is another step toward providing faster and easier to access patent rights designed to foster and encourage creativity and innovation for local businesses right through to multinational corporations.
For more information contact Damon Henshaw at Davies Collison Cave on 4960 8366 or email
dhenshaw@davies.com.au
Other Articles from this issue
9 Darby Street Newcastle, home to the iconic local surf business Pacific Dreams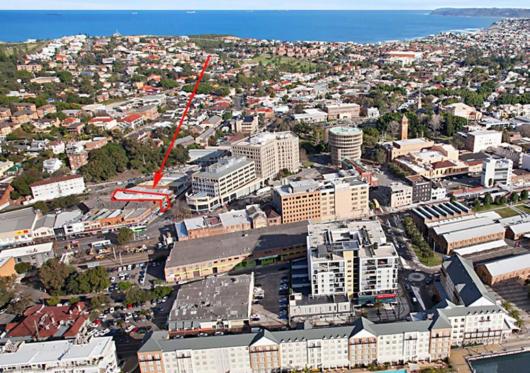 Beyond Zero Emissions released its High Speed Rail (HSR) study in April
Australia takes its work health and safely obligations seriously but workers still have work related injuries.