Hunter retailers face tough road ahead - with franchisees in for greatest pain if they fail to evolve
Lloyd Kerr
Jirsch Sutherland
Many Australian retailers in the Hunter region are in for a bumpy ride in 2018 – and the franchise sector, in particular, is one to keep an eye on.
Accountants and business advisors have told us that the retail sector is really struggling, and many are only just holding on.
There is a range of factors impacting retailers. We're seeing that some major shopping centres have historically exercised a large amount of control over standalone stores with a callous attitude to their tenants' survival. Compulsory fit out upgrades, relocation to unfavourable areas, lack of foot traffic due to building works, and high rents have driven many retailers out of business. Of course, there are variations within the region. For example, the Upper Hunter has been significantly impacted by a lack of spending in the mining areas.
We've already seen a number of high profile retail brands collapse in 2017, including Pumpkin Patch and the 80-year-old brand Oroton - which paints a gloomy picture for other Australian retailers. We predict that we haven't seen the worst of it, and that the new year will see many more homegrown brands go into insolvency.
The impact of e-commerce is having a major effect on the retail sector. Unsurprisingly, the arrival of Amazon is also making retailers nervous, with the most recent Business Expectations Survey (2018) from Illion (formerly Dun & Bradstreet) revealing that one in five retailers and wholesalers are concerned about the potential negative impact Amazon will have on their business.
One example of the e-commerce impact is the sports shoe store, where they are seeing an upturn in people trying on name brands and getting the sizing right, but then not buying. Anecdotally they hear that having used the store for fitting the consumer then buys online from an overseas store.
E-commerce is a necessity now, not a point of difference - especially with savvy competitors entering the market. However, unfortunately some retailers are being left behind or have not sufficiently invested in their e-commerce platforms; they're finding that the fixed costs of having a bricks-and-mortar presence alone are too high.
Franchisees in for greater pain - evolution is key
One sector that will face a tough new year is franchising. Franchisees face the same issues as other retailers – rising rents and staff costs – but there's also an added layer of having to pay franchise fees, often based on sales rather than profits, which really chews into their margins. And as we've seen with a couple of franchise groups, the crackdown on correct payment of wages by Fair Work Australia has highlighted the struggles being faced by franchisees to turn a profit.
Lack of support is another major issue. There seems to be a pattern of cost cutting at head office that leads to no in store support or training.
The recent Franchise Accountants Conference highlighted that there are five key things that the franchising industry needs to address in order to evolve in 2018:
1. Greater accounting support: Whether it's helping to reduce the compliance burden, using technology to improve cashflow or getting things set for Single Touch Payroll - turning to an accountant for support can help free up both time and money that can be reinvested back into growing the business.
2. The franchise financial model needs to be reviewed:
Franchises are facing cost increases from power bills, rent increases and wage increases - and this flags the need for careful modelling of financial profiles for existing franchises.
This is currently the responsibility of the franchisee, but if they don't have accounting or business experience, they should engage bookkeepers and/or reliable accountants.
3. Stay across the numbers: While often vital, staying across the numbers can be a weak spot in franchises. Franchisees need to establish relationships that foster the sharing of data in order to evolve and grow.
4. Franchisors need to engage with payroll issues: Wages compliance programs should be part of a franchise system and franchisors need to take this seriously. One complaint by an underpaid worker can lead to an expensive legal case.
And a mistake with classifications doesn't just affect wages, it also flows on to tax, super and leave payments.
5. Don't be afraid to ask for help: Accepting you can't run a store alone and calling on help is not a sign of weakness.
That might mean hiring good people to effectively manage all the necessary operations of your store, or it could mean investing in outside consultants, service providers or companies that can help their stores in various ways the franchisee alone cannot. Willingly investing in people and companies to help the business achieve success is critical.
Other Articles from this issue
The Lake Macquarie property market continues to run hot says PRDnationwide Lake Macquarie Residential Sales Consultant P...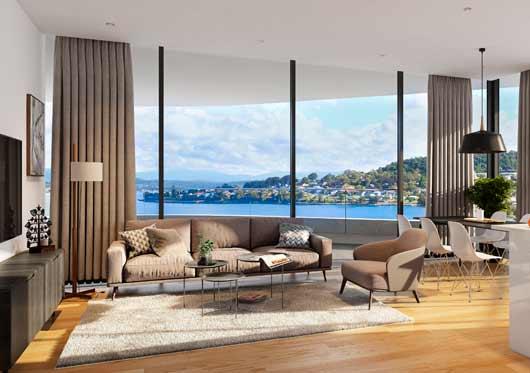 Australia's largest day spa network is expanding in the Hunter with the region's third spa to open in Maitland. endota G...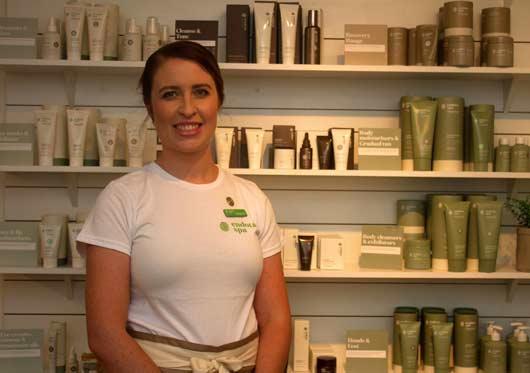 More and more Australians are entering into international contracts online.
Gone are the days where you need to employ the individual services of both builder and office furniture supplier to faci...