Hunter Diversity Awards announced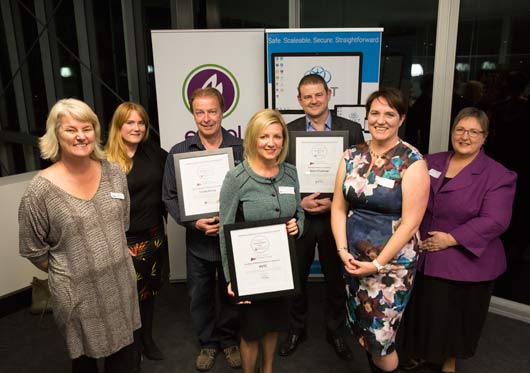 Winners of the 2017 Hunter Diversity Awards demonstrate outstanding commitment to addressing the myriad issues that lead to equity gaps in business and the wider Hunter community.
The Awards are the initiative of the Equal Futures Project and recognise and celebrate individual and industry champions making a positive impact in their organisations and communities.
The 2017 winning organistaions were:
• Hunter Valley training Company, awarded Workforce Flexibility Champion
• Varley Group, the recipient of the Inclusive Workplace Champion
The individual Hunter Diversity Champion was:
• Moray and Agnew's Managing Partner Sean O'Sullivan.
Diversity Awards Chair, Ellen Tiedeman, said that the winners shared qualities of innovative leadership that developed programs and initiatives which promoted flexibility, equity and developing inclusive cultures that embrace difference.
The Awards were launched at the International Women's Day breakfast held earlier this year. The breakfast also included a panel of industry leaders who shared their experiences on the progress being made to achieve gender equity and broader diversity goals.
The panel was facilitated by local business leader Shivani Gupta and included Tim Reardon, Secretary Transport for NSW, Michelle Lawson, Financial Controller Glencore, Dr Pau Craven Director of Newborn Services at the John Hunter, Marko Njavro, co-founder and Director of Flex-Careers, Louise Gallagher, Director, Public Schools NSW (Lake Macquarie) and Claire Robbs, CEO Life without Barriers.
Chair of Equal Futures Project, Dr Kirsten Molloy, said that the breakfast had an additional goal of raising money to support equity and diversity outcomes in the Hunter.
"Equal Futures project is proud to announce donations of $9,000 each to HMRI and the Hunter Women's Centre. The donation to HMRI will support leadership development programs for female researchers while the community based Women's Centre will benefit from additional funds to prioritise services to women who are marginalised, experiencing disadvantage or having difficulty in accessing services elsewhere," Dr Molloy said.
Equal Futures Project is a grassroots local organisation made up of a group of local business people who volunteer their time to working in collaboration with the Hunter community to raise awareness of diversity and equity gaps.
The Diversity Awards are supported by Strategic Group as Event Sponsor, with Award Sponsors ARTC, Sparke Helmore and the University of Newcastle.
Other Articles from this issue
Lake Macquarie City Council has entered into a five-year partnership with Civica to help support its ongoing business an...
New funding has been announced for the Hunter Institute of Mental Health to work closely with small business in NSW to c...
Welcome to the first issue of HBR for 2014. Having already talked to many business people already this year, there see...