Hunter CEO named top leader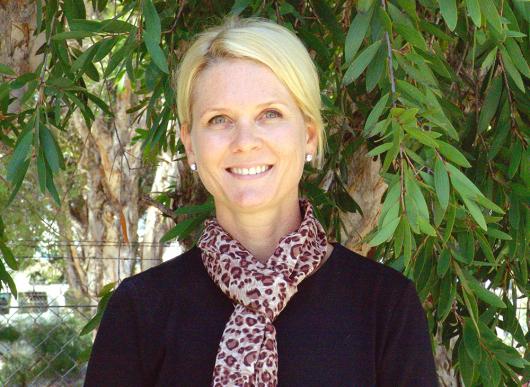 The CEO of leading insurance and technical support organisation has been named as the state's top leader.
At a special awards ceremony in Sydney on 19 September, Belinda Smith, was announced as the Institute of Managers and Leaders State Winner (NSW) Leader/Manager in the Australian Leadership Excellence Awards.
The award recognises Ms Smith's work with
Rapid Solutions
in developing a collaborative approach for the development of a new strategic plan. The plan has helped to further position the Newcastle based organisation within the insurance, technical training and pest management sector. Growth in the sector and the Rapid Solutions business saw the organisation continuously expand in its Australian and New Zealand marketplaces the past few years.
Ms Smith joined the group earlier in 2017 and immediately moved to design a new strategic plan in collaboration with the Rapid Solutions' team of more than 35 people. The plan was implemented in April this year and provides customers, staff and other stakeholders with more accessible and agile approaches to the delivery of its insurance and technical training services and products.
Chairman of Rapid Solutions, Steve Garrett, said the award was testament to Ms Smith's outstanding leadership qualities.
"Belinda has been instrumental in repositioning the company to meet increased customer demand while planning and implementing innovative ways to deliver services. The award particularly acknowledges her skills in working across the business, setting and implementing strategy, defining culture, decision making, ethical leadership and inclusion, networking and people mentoring and management," Mr Garrett said.
CEO of Rapid Solutions, Belinda Smith, said that the award honoured the work of the team.
"The Rapid Solutions team has worked tirelessly to help set a strategy and then implement significant changes to the business to drive our competitive ability. They do this keeping our customers at the centre of the process," Ms Smith said.
Other Articles from this issue
In 1995, the inaugural Newcastle Master Builders Association Excellence in Building Awards were launched.
The HIA-Colorbond steel Housing 100 Report 2016/17 reveals that Hunter-based MJH Group, was nationally the biggest mover...
And the Most Innovative Company in 2017 according to Inventium and the Australian Financial Review is M&C Saatchi.
Mental health in the workplace is a serious concern and implementing a good mental health policy for all is very importa...