How safe is my data in the cloud?
Paul Martinovic
Managing Director
Pinpoint Computer Services
Cloud computing - the concept of storing data and applications remotely on hosted servers rather than at your own premises - can cut IT costs dramatically, reduce downtime, increase mobility and speed up your operations.
These days we trust the cloud more and more. Now even our documents from the bank, ID scans and confidential business papers find their new residence on the cloud. But can you be sure your information is safe and secure out there?
Despite the rise of public and private cloud platforms offered by many vendors around the world, less than 10% of the world's data is currently stored in the cloud, so what is holding businesses back? Let's explore the issue of cloud security.
Why do companies use the cloud?
Building your own cloud is expensive, time consuming and difficult to manage. If you can outsource this hardware and software to specialist companies that make it easy to expand or reduce the amount of storage and services you require, you can save a lot of money and time.
Business leaders are looking to optimise and grow their businesses, and cloud can give them that. Cloud computing can reduce costs and provide a better customer experience.
What are the risks?
The biggest risk is giving up control of your data to someone else. What happens in the event of a disaster? Your data could get lost, wiped or corrupted.
Companies need to make sure the provider they choose has a proven and tested disaster recovery plan. They also need to have options to store your data at various geographic locations and even the ability to back up to your business premises.
There is also security to consider. There is no doubt that data stored in the Cloud is far more secure than data stored at a normal office. Cloud servers are stored in tier-one data centres with secure biometric access, individual locked racks, security guards, multiple enterprise grade firewalls, threat management devices and other security controls.
Depending on the value of your data you should have many options available to you to increase the security levels, just like selecting from a menu. Such as two-factor authentication, encryption and the ability to have multiple copies of your data.
The bad guys always target the password. So ensure you don't have an easy password to crack. Use long and randomised passwords.
The final verdict
Yes, your data is relatively safe in the cloud, likely much more so than in your own office. In addition, files are easy to access and maintain. However, with cloud services you ultimately put your data in the hands of other people. It is best to check with the
Cloud provider you are choosing to ensure they have the best security and backup solutions available for your business.
Other Articles from this issue
With the Australian Federal election out of the way, the Government must put its focus back on economic matters and prov...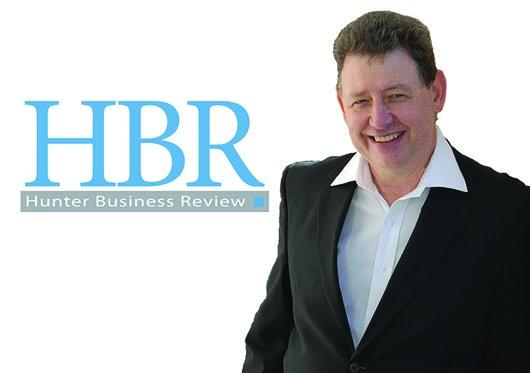 In an Australian first, new homebuyers are set to save up to $1,500 per year on electricity bills thanks to the inclusio...
The Hunter Development Corporation (HDC) has called for tenders for construction works for the remediation of the final ...
The Hunter born charity, Life Without Barriers, has emerged as a home-grown success story over the last twenty years.