Home-grown national law firm recognised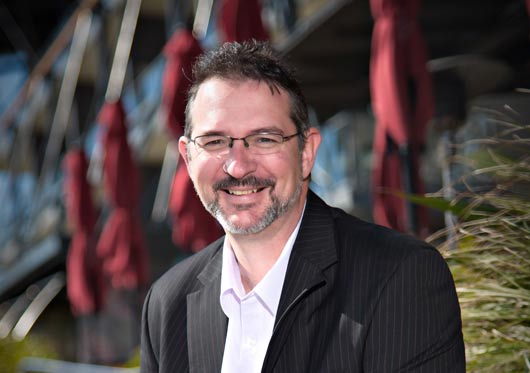 Locally founded law firm, Nexus Law Group, has been named a 'Business of Tomorrow' in the Westpac Businesses of Tomorrow Program – featuring as the only law firm to be included.
To celebrate their 200th anniversary, Westpac wanted to support Australian businesses who had a clear vision for tomorrow. They received almost 2,000 applications and awarded only 200 businesses who they believed have the potential to shape Australia's future.
The businesses were independently assessed by Deloitte and chosen by a high profile judging panel including representatives from Westpac, Cochlear, IAG, kikki K, UNSW Business School, Australian Business Review, Microsoft and Reinventure Group.
Nexus founder, Marcus McCarthy, said it was great recognition of the ground-breaking work of Nexus to be selected as a Business of Tomorrow.
"Everything we do is about innovation and looking to the future, rather than the past," Marcus said. "We're a full-service law firm like no other, as we've created a more efficient and effective service by pioneering the embedded contractor model."
"As part of this process we've even had to commission our own unique cloud-based practice management platform, OpenLaw.
This system enables independent lawyers to come together under a single platform and compete collectively for work, driving collaboration and unified service delivery for clients.
"Nexus is one of the few 'NewLaw' businesses offering positive industry disruption, while preserving the position of lawyers in society instead of undermining it," Marcus concluded.
The diverse group of recognised Businesses of Tomorrow gathered at a Summit in Sydney on 7 April to hear inspiring speakers, network, share knowledge, and collaborate on the future of Australian business. Some of the speakers included Marc Randolph, Netflix Co-Founder, former Australia Wallaby John Eales AM and leading social commentator Bernard Salt.
The selected businesses will also have access to LinkedIn Learning, offering online business courses and the opportunity to gain business skills or insights, creative, education and tech skills from passionate industry experts.
Other Articles from this issue
Lake Macquarie Transport Interchange: A transformational infrastructure project for the Hunter
Necessity was the driver for one Hunter businesswoman's innovation that has disrupted the automotive after-market indust...
The downturn in mining spending since 2013 has hurt many local manufacturers.