HIGH SCHOOL STEM STUDENTS PITCH PERFECT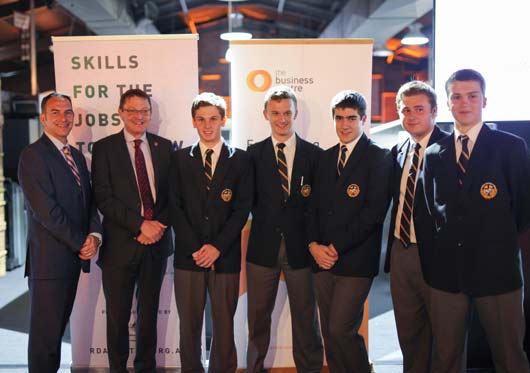 Pierre Malou, Scot MacDonald MLC, Brandon Love, Thomas Vidler, Mitchell Green, Joel Mackenzie, Bryce Tupperainen
On 8 may the Business Centre, together with Regional Development Australia (RDA) Hunter's ME Program and the Department of Defence celebrated 11 outstanding high school students who pitched their inventions to a room full of industry leaders and business experts for the STEM Defence Pitch Night at the Business Centre's Dick Street office.
Opened by Parliamentary Secretary for the Hunter Scot MacDonald MLC, the pitch night was the graduation of the STEM Innovation and Defence program, developed by RDA Hunter and the Business Centre.
The sophistication of these high school inventions was clear and demonstrated the bright future these students have in Science, Technology, Engineering and Mathematics (STEM), commented Scot MacDonald MLC.
"I congratulate each of the students who have put in the time and energy to pitch this evening," said Mr MacDonald.
"We are seeing an exciting emergence of opportunity for the young people in our region and a flourishing industry for STEM graduates in the Hunter."
The 11 bright students dreamt up a range of projects from mind-controlled prosthetic hands through to rockets, drones and autonomous trolleys. For months their teacher David Bonzo at St Philip's Christian College has guided them through experimentation and technology development.
Thanks to a federal scholarship from the Department of Defence delivered by RDA Hunter's ME Program, these students have been supported to pursue their innovative ideas to the commercialisation stage through the Business Centre's incubator program.
"Through a distributed model, the Business Centre's incubator program is a proven program which can be applied to cohorts diverse in age, background or industry", said the Business Centre CEO, Pierre Malou.
"We're very excited to be able to work with key partners to deliver an exciting opportunity for these students to sample the commercialisation process", said Mr Malou.
"We are seeing the makings of the next generation of big thinkers in our local innovation ecosystem and wish them all the success in their future."
This Pitch night marks the region's commitment to its young innovators and a greater effort to work collaboratively across the region to see broader opportunities for our young people in the STEM and innovation space.
Other Articles from this issue
Lake Macquarie Council has approved $27,431 in grant funding to support 11 environmental sustainability improvement proj...
There's something unusual happening in Newcastle.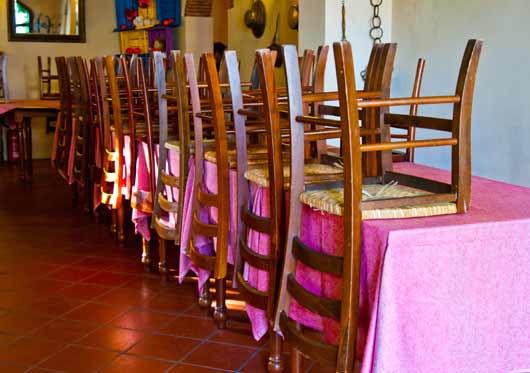 Operating since 1987 North Construction and Building is a medium size construction company that concentrates on work pri...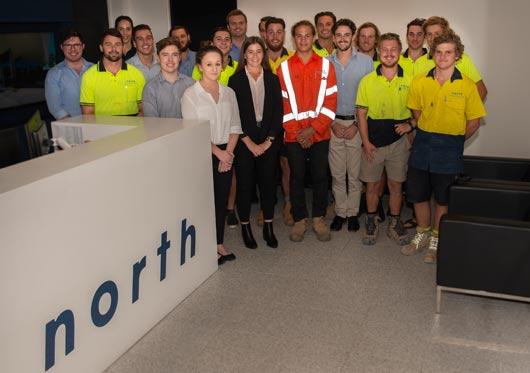 Hunter Water will spend $15.5 million on new water and sewer infrastructure to cater for 5,000 new homes to be built in ...