HDA gets work underway at harbourside park
Work has started to double the size of Worth Place Park at Honeysuckle to 8,000 square metres. Hunter Development Corporation has awarded the contract for the work to Hunter contractor Daracon.
HDC General Manager Bob Hawes said the extension of Worth Place Park would be to the west of the existing park alongside the harbour at Honeysuckle and is expected to take around six to eight weeks to complete. He said "HDC has long intended to double the size of Worth Place Park and is not waiting for the development of the adjacent land parcels to fund it."
"A key goal of the Honeysuckle urban renewal project has always been to connect the city with the harbour and doubling the size of the park helps achieve that."
Community consultation has indicated the desire for more soft landscaped areas in Honeysuckle and the park will be designed as a family friendly space incorporating open space with seating,
shade areas and barbecue facilities.
Mr Hawes said it was likely the park would be further embellished when development occurs on adjacent lots in the future. He also said that HDC was still planning to create a link between the existing public promenade at Lee Wharf and the Marina which has been delayed pending a technical review of the Throsby and Lee Wharves. It is expected to proceed in the second half of 2014.
Other Articles from this issue
Newcastle NOW is a non-profit business improvement organisation, with its main role being activation of public spaces.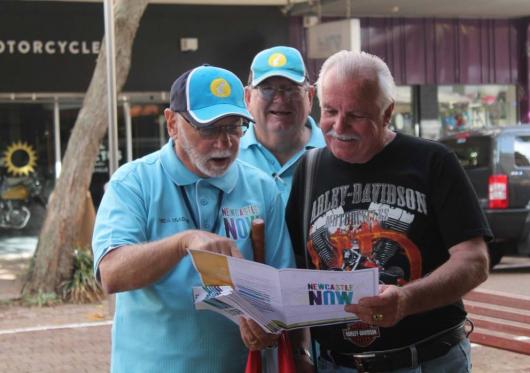 A recent study found that 62% of responding Accounts Payable (AP) departments use a minimal amount of automated invoice ...
To protect ourselves, we insure ourselves, our houses, cars, other possessions, and our businesses.
An initiative of Hunter Clubs in Newcastle has taken out the Award for Outstanding Regional Initiative at the 2014 Clubs...