Grow your business without spending money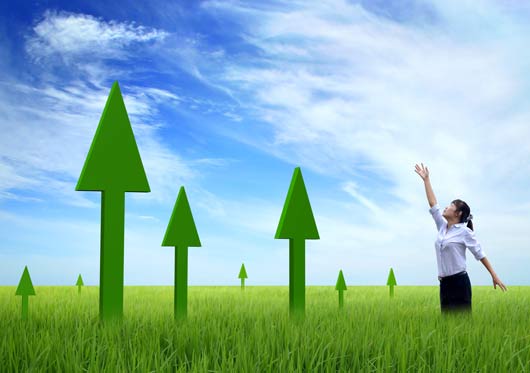 Megan Faraday-Bensley
Prosperity Advisers Group
With the economic outlook remaining uncertain, most business owner operators are looking to strengthen their business, and grow their sales and revenue, while conserving cash where possible.
Here are five options worth considering:
1. Ask your customers what else they would like.
There are several benefits to asking customers what else they would be interested in buying from you. Being asked what they would like makes customers feel appreciated and valued, so you're likely to encourage some repeat business as a result of this exercise. You may also get some ideas about profitable new product or service lines to offer. Finally, you may hear customers asking for products or services you already DO offer; you can use this information to boost your marketing and sales efforts in these areas. In a recent satisfaction survey, a client asked their own customers what additional services they would like to learn about. In addition to more products, surprisingly some specific current products offered were also identified by customers.
2. Cut out the functions that are not profitable.
Determine your core competencies and cut out the functions and processes that are not profitable, effective or efficient. In the new technology enabled, service-oriented Australian economy, nearly every part of a business can be outsourced. From suppliers to product development, you may find that not every part of your business adds value. Functions such as administration, marketing, HR, payroll, technology and accounting can often be outsourced on a more cost effective basis.
3. Eliminate process inefficiencies.
While management is often charged with identifying efficiencies, it's often the people more directly involved with specific processes who can identify waste. Consider launching an internal challenge in which employees compete to identify the most significant ways to cut costs. And don't just focus on product or service process improvements. Sales and financial systems, including ordering and billing, are often areas that can be optimised.
4. Leverage all tax opportunities.
Make sure you're getting all the tax credits you're entitled to, including local, state, federal and international opportunities. A wide range of businesses can benefit from things like depreciation (for new or renovated buildings) and R&D tax credits (contrary to the idea that you must operate a laboratory or testing facility). Other tax credits are written for the benefit of specific industries. While an initial investment may be required to identify and maximise tax strategies, the substantial long-term savings can easily offset this cost.
5. Drive faster decision-making.
Another important strategy for growth is analysing data quickly.
Doing so can put you ahead of your competition and facilitate the implementation of new strategies. Cloud based accounting platforms can provide you with real time information and business intelligence systems can help you make faster decisions. These applications include dashboards, scorecards and data visualisations that enable you to analyse your data, more fully understand your business and gain actionable insights.
Many business managers feel pressured to grow business by making significant new investments, or selling more products or services to new customers in new areas. There are some additional strategies to augment growth. Some of the above suggestions may seem obvious, but we find many businesses never fully act on them. By implementing just one or two of these strategies, you can significantly impact your business growth in any economic environment.
Other Articles from this issue
On 26 February, the business innovation program, The Rippler Effect will be returning for a third round.
Are you trying to fix others, your team, your partner or your kids?
The Australian manufacturing sector expanded for a sixth straight month in December, continuing the longest run of expan...
The NSW Land and Environment Court has found in favour of the Ashton South East Open Cut coal mine expansion in an appea...