FROM THE EDITOR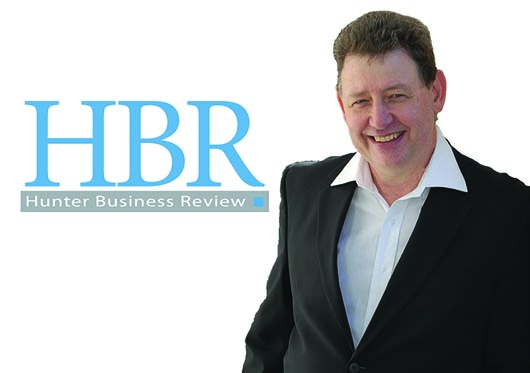 With the Federal election rapidly approaching, possibly as early as 2 July, the lack of real policy in many areas has been deafening.
The Federal Government is to be praised for the innovation measures announced in December 2015, however, there is still a huge amount of work required before we can fully reap the benefits of innovation.
One of the major problems we face is a lack of a cohesive vision or plan from either side of politics.
We are living in very turbulent times, with the rate of change in technology, business and life in general continually increasing.
The national and local Hunter economies are still suffering a post commodity boom hangover and the transition required to maintain economic growth.
The fact is that change is here to stay, so in many ways we will always have an economy in transition. The speed and efficiency that we can adapt will be a major factor for our future prosperity.
The bad news is that our major political parties seem largely stuck in a 20th century thinking that doesn't serve the 21st century global economy.
We are also being restrained by a Federal system that was designed in the 19th century and by many policies that no longer suit today's economy.
Obviously there is not an easy answer to economic growth but the basis should commence with definite plans from the major parties – where they see our strengths and weaknesses, our threats and opportunities. And most importantly what they are doing to help steer a course for the economy.
With business facing so much change and unknowns, it would be of immeasurable value for greater policy certainty to help with planning and investment decisions.
In the lead up to this year's Federal election, it is hoped that we do hear more on the important issues such as vision and policy detail rather than concentrating on relatively insignificant personal issues and negative politicking that does nothing to raise the optimism of any part of the economy.
Garry Hardie
Publisher & Editor
Other Articles from this issue
National Manufacturing Week 2016 (May 11 - 13, Sydney Showground) is shaping up as a powerful forum for manufacturers an...
For many businesses, 'digital chaos' is the term they use to define their current digital marketing efforts.
With nothing to be gained by having your money tied up in a bank, with the share market looking more and more like a bub...