Five things I have learned since opening a Burger Urge franchise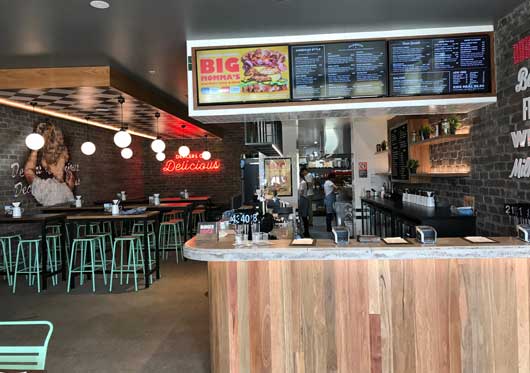 Chris Schafferius
Burger Urge
After discovering Burger Urge on a family trip to Brisbane, I became curious about the brand and decided to open my own franchise. 
Here are five things I learned since opening Burger Urge Newcastle, NSW first Burger Urge restaurant.
1. Understanding the industry
Prior to opening my restaurant, I worked as a General Manager for a mining equipment company so, aside from general business, there was little crossover in knowledge. The hospitality industry is unique compared to any other industry which was a big learning curve for me. Prior to purchasing, I set out to absorb as much industry knowledge as I could, and making use of Burger Urge HQ was key.
2. Passion is key
Something I considered very carefully before starting this journey is if I would love what I do. It's easy to just follow the money but having the enthusiasm to wake up and motivate myself and others daily requires passion. Every time I walk into a Burger Urge, I am always impressed with the culture and energy. I think this is
key to maintaining overall growth of the business and being able to enjoy the rewards that hard work brings.
3. Importance of company support
Company support is crucial when starting your own business.
I found that a franchise is a much less scary option when considering building my own business because you are buying into a well-established brand. Burger Urge has a great reputation and the support provided has built me up for success and educated me so I am able to confidently navigate my store.
4. It is a family business
My favourite part of owning a Burger Urge franchise is the opportunity to work alongside my family and be able to bring together a team that I consider friends. You learn very quickly in a work place that culture is important. Each person I hire has their own skill set which contributes to a one-of-a-kind experience for our customers.
5. We are part of the community
As every boss knows, employees are key. At the moment, I have a team of 24 with plans to grow but you only get out what you put in. I always try to make time to train and mentor the crew to give them the tools and support they need moving forward in their lives.
Since opening in April, Burger Urge at Stockland Glendale Shopping Centre continues to be extremely popular, with patronage exceeding my projections. Owing it to support at company level, and handpicking a capable and ambitious team, choosing the franchise model is the best calculated risk I have ever taken in business – and personal life.
Other Articles from this issue
Farrar Gesini Dunn (FGD) has specialised in family law for more than 20 years and are now open for business in Newcastle...
The Australian Renewable Energy Agency (ARENA) has announced $11.9 million in funding for Australian biofuel company Eth...
A colleague of mine, after reading a few of my recent articles, commented that from these no one would know that I am an...
Market leading industrial cooling and heat exchange solutions supplier COR Cooling is relocating its NSW based operation...