Five star hotel fitout set to start as City of Newcastle moves to new location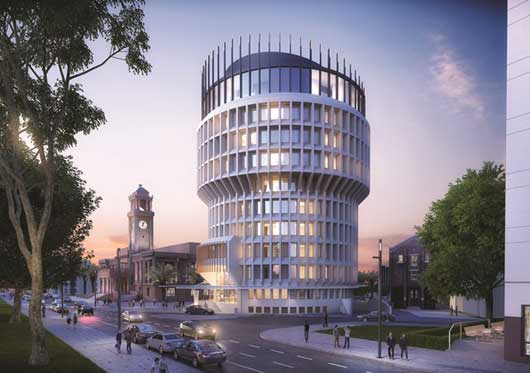 City of Newcastle moved into its new Administration Centre (CAC) at 12 Stewart Avenue on 8 October, allowing new owners Crystalbrook Collection to commence work on converting it's old building into the City's first five star hotel.
Concurrently, City of Newcastle will recommence the campaign to sell or lease the Frederick Ash building (FAB) which stopped last year when it became apparent the nearby Roundhouse was likely to receive a new future as a hotel.
City of Newcastle CEO Jeremy Bath said the time was right for expressions of interest to be sought for all three buildings.
"This will be a campaign that will again attract interest both domestically and internationally. The opportunity to buy into a precinct that will in 12 months' time be home to Australia's newest five star hotel, will undoubtedly create significant excitement.
"For the City of Newcastle, our job is to maximise the value of those buildings for ratepayers as well as create opportunities for the private sector to invest in the civic precinct to further its position as the cultural capital of the region.
"Not only will the area include the Kingsley Hotel, but also the Civic Theatre, the Newcastle Art Gallery, The Newcastle Museum, the Civic light rail station, Newcastle Library, the soon to open Visitor Information Centre and Museum Park.
"The City will now seek expressions of interest for the three buildings, with most interest in the Fred Ash building given its size and current function as office space."
Before the move, Mr Bath said the fit out of 12 Stewart Avenue progressed as planned. Administrative employees walked into a modern, collaborative and functional office when they arrived for work at 12 Stewart Avenue on 8 October. They left three buildings, 14 floors and 43 years of memories behind.
The fit out is being completed in two stages, with levels 2 to 5 completed first while construction will be underway on levels 1 and 6 from October to February.
Crystalbrook Interim CEO and Group Director Hotels Geoff York said Newcastle was a great fit for the Crystalbrook Collection brand.
"We're excited to be bringing the Crystalbrook Collection brand to Newcastle," Mr York said.
"We believe the city is a great fit for our brand.
"We're looking forward to receiving the keys to the Roundhouse and anticipate that construction will begin later this year with the intention of opening the doors to the five-star Kingsley late in 2020."
Other Articles from this issue
The rejuvenation of Newcastle's CBD received another boost on 17 September with The City of Newcastle approving the DA ...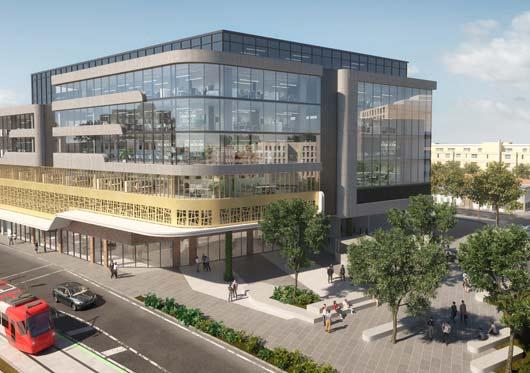 A new park in the heart of Newcastle was opened on 1 October, transforming the former Civic Railway Station into a new g...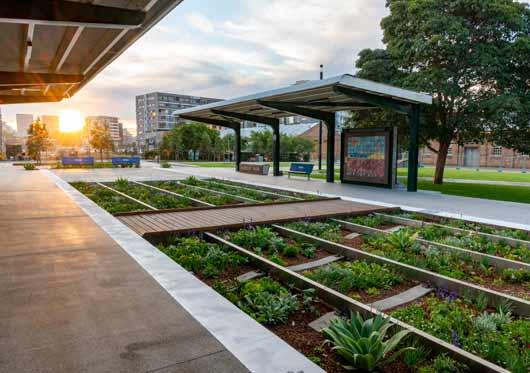 Not-for-profit and charity organisations seeking funding for local projects are encouraged to apply for a grant from New...