First two buildings at WAC commercial precinct taking shape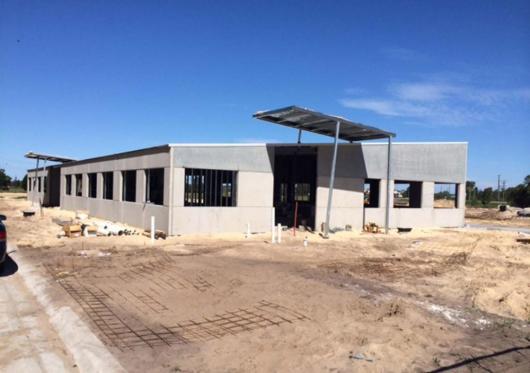 The first two buildings on the commercial precinct at Williamtown Aerospace Centre are under construction, with a number of tenants expected to move in over the coming months.
The first stage of civil works included a new intersection, Technology Place road, stormwater retention and water quality, street lighting, sewer, water, telecommunications and power infrastructure to enable the whole site to be supplied.
The two new buildings will be around $8 million in investment.
Building A is approximately 800 sqm including offices, training rooms for Bohemia Interactive, offices for BSG Finance and offices and workshop for Raytheon.
Builing B for Lockheed Martin Australia is around 1,100 sqm including offices with room for expansion, warehouse and work-shop for standing radar equipment, thus the height. Raytheon and Bohemia Interactive are expected to move in late April /early May 2014.
Lockheed Martin Australia is expected to move in late May and BSG is expected to move in early June 2014
Other Articles from this issue
Jayco Newcastle recently opened a new dealership in Heatherbrae.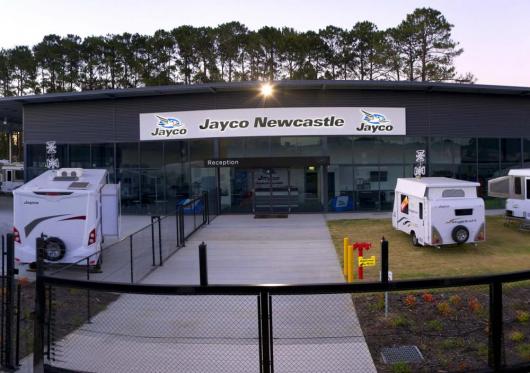 The 2014 DiG Festival, in Newcastle on 16-17 October, will discuss all things design, interactive and green-tech.
LJ Hooker Toronto has secured a position on Australia's prestigious Top 50 Sales Offices' ranking, cementing them as one...
Huntlee is the first new town to be built in the Hunter in more than 50 years.