Developers and investors called for multi-million dollar housing project
Leading Hunter-based community housing provider Compass Housing is seeking developers, investors and builders to help it to deliver 600 new homes for social and affordable tenants across the Hunter and Central Coast over the next three years.
Compass Group Chief Corporate Services Officer Lyndall Robertshaw said the project will create approximately $200 million worth of construction activity and support hundreds of local jobs. The HIA estimates that the economic multiplier for housing construction is around five to one which puts the full economic impact of the project in the Hunter and Central Coast regions at around $1 billion.
Ms Robertshaw said Compass wants to work with local businesses and investors to maximise the benefits of this exciting and highly beneficial project for the region's business sector, economy and Hunter people. She said Compass has already had significant interest in the project.
Compass was awarded a NSW Government Social and Affordable Housing Fund (SAHF) contract this year. Compass will manage the delivery of its 600 dwellings and provide ongoing property management and tenant support services for up to 25 years. The majority of homes will be one and two bedroom units with a small number of three bedroom units earmarked for development.
"Involvement in the project is an attractive investment because Compass will lease the properties for a period of 23-25 years and handle all tenancy and property management," Ms Robertshaw said.
"Payment of rent for 52 weeks a year with no vacancies, with an annual CPI based adjustment, is guaranteed," she said.
"Compass is a well-managed, financially strong award winning housing provider and we are keen to hear from developers, investors and builders."
SAHF is the first initiative of its kind for the social housing sector and is a key component of the Future Directions for Social Housing in NSW strategy to provide more social and affordable housing dwellings linked to tailored support, to help households gain independence. She said the projects will help address shortfalls of housing which are driving affordability issues for the disadvantaged as well as key workers and low income working families.
Other Articles from this issue
Diamond ICTs Technology Optimisation (TechOps) team has been developed and refined out of the need to ensure business ne...
Property management pioneer, Leah Jay, completed a climbing expedition to the summit of Mount Everest on 22 May.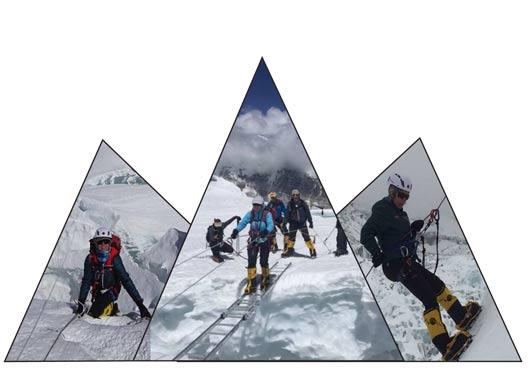 Roger Ng & Co – a specialist SME Brisbane-based Accounting & Tax practice has joined the Hunter based, Prosperity Advise...
Let's play silly for a minute with Sam Eichblatt's description of Newcastle as Sydney's 'unappreciated little sister