Designing our city for the future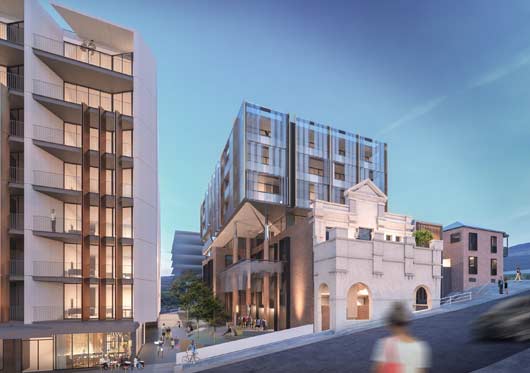 In June, Iris Capital unveiled plans for the second stage of the much anticipated EastEnd development. The development is also the latest architectural offering by a local company whose designs are changing Newcastle's skyline.
CKDS Architecture is located on King Street across the road from the former David Jones shopping and parking precinct.
The space which is now an expansive and all-but vacant block of land is making way for Stage I of EastEnd and is just one block from the proposed $50 million development designed by CKDS. Stage II comprises 124 apartments and five terraces in the area bounded by Hunter, Wolfe, King and Thorn Streets.
CKDS Architecture Director, Stuart Campbell, said that Iris Capital invited the firm to explore the opportunities of revitalising an entire city block.
"The design navigates various scales and conditions, from the Victorian terraces along King Street through to the faceted facade of the Soul Pattinson Building fronting Hunter Street.
The proposal features carefully considered interventions and additions to the heritage buildings," Mr Campbell said.
"It will establish a laneway connection between Wolfe and Thorn Street. Lyrique Lane will be activated by fine grain retail and the adaptive reuse of the historic Lyrique Theatre," he said.
Also based on the Central Coast and working in Sydney, CKDS Architecture has worked on some of the region's most impressive commercial, industrial and residential designs including the Verve Residences currently under construction in King Street and notably the award-winning Gateway 1 building on the corner of Parry Street and Stewart Avenue and the Gateway 2 building which is set to be the new home to Newcastle City Council.
The firm is well known for its ability to collaborate with developers, other architects and builders and has been actively involved in a varied portfolio ranging from large-scale mixed-use developments to boutique residential alterations and additions.
CKDS won the Heritage category on the 2018 AIA Hunter Chapter Awards along with a commendation in Multi Residential Dwellings. It has also been shortlisted in the state awards, along with Maitland Council and the NSW Govt Architects, for its involvement with Maitland Sports Ground.
"In this region, we have the opportunity to build modern spaces that also respect our heritage and the way we have lived. While there seems to be a great deal of knockdown and rebuild, there is also a great deal of attention being paid to designing most spaces that are sympathetic to the landscape and the surrounding buildings. Getting this balance will be what shapes our city and the spaces that we will live and work in," Mr Campbell said.
Other Articles from this issue
A new partnership between digital marketers Vicinity Marketing and website specialists Redback Solutions will form the l...
New Appointments in the Hunter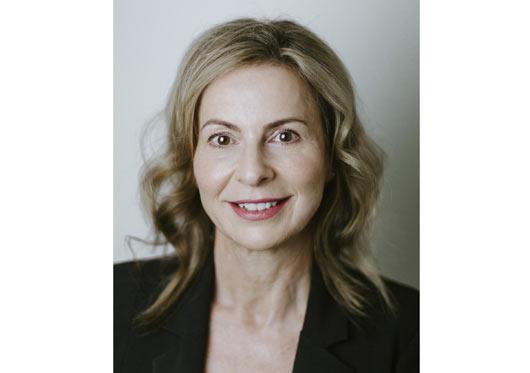 When people think of innovation, they may conjure up images of tech savvy professionals in a garage somewhere, tinkering...