Demand for Adelaide flights opens up weekend travel with new schedule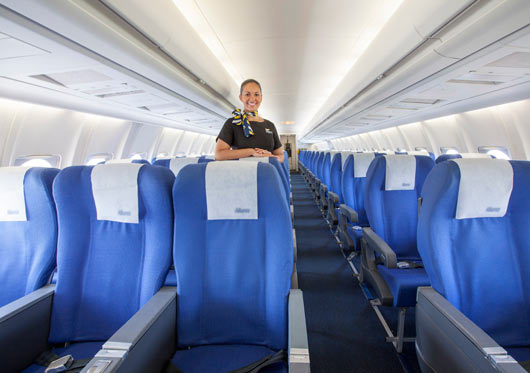 On 18 June FlyPelican launched a new Adelaide flight schedule to meet passenger demand.
Operating since March 2018, non-stop flights from Newcastle will now operate Monday, Wednesday and Friday, providing a better service for business and leisure travellers, with holiday makers now able to enjoy a three-day weekend.
Newcastle Airport CEO Dr Peter Cock welcomed the new schedule, crediting the tremendous community interest in the new Newcastle-Adelaide service over the past three months with driving the inclusion of the Monday flight.
"Thanks to FlyPelican you can now depart on Friday evening and return Monday. This gives holiday makers, from South Australia and the Hunter and Central Coast, an even smarter link to and from Adelaide."
"The new Monday flight will provide greater choice for passengers wanting to come from South Australia to explore what our incredible region has to offer, which is great for local businesses and tourism operators. For the people of our region it expands the opportunity to experience the world-famous sights and tastes of South Australia, or visit family and friends for a long weekend," Peter Cock added.
Passengers can depart Newcastle Airport at 7.45pm Friday and return 5.55pm Monday, allowing for a three-day weekend in South Australia.
FlyPelican CEO, Paul Graham, said, "We have listened to feedback from our customers and we are delighted to now have an optimal schedule that meet the needs of our passengers. With the ability to spend a leisurely weekend either in the Hunter region or in South Australia with a direct 2 hour flight, we are confident that our new schedule will be welcomed and well patronised."
Fares for the Fokker jet service (seating 80 or 100 passengers) include in-flight catering, checked baggage allowance and taxes.
Other Articles from this issue
Defence and aerospace, already major contributors to the Hunter economy, are set for continued strong growth into the fu...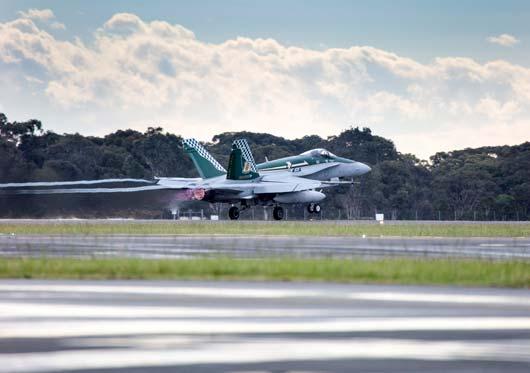 A new partnership between digital marketers Vicinity Marketing and website specialists Redback Solutions will form the l...
The landmark residential development, Water's Edge at Warners Bay has been granted development approval by Lake Macquari...
The Blue Heeler Film Festival is on again from 13-16 April 2014, and this time the short film competition is open to e...