CSIRO Newcastle Energy Centre make Supercritical Solar breakthrough
CSIRO has used solar energy to generate hot and pressurised 'supercritical' steam, at the highest temperatures ever achieved in the world outside of fossil fuel sources.
The breakthrough was made at the CSIRO Energy Centre, Newcastle, home to Australia's low emission and renewable energy research. The Centre includes two solar thermal test plants featuring more than 600 mirrors (heliostats) directed at two towers housing solar receivers and turbines.
Supercritical steam is a breakthrough for solar energy and means that one day the sun could be used to drive the most advanced power stations in the world, currently only driven by coal or gas.
CSIRO's Energy Director, Dr Alex Wonhas said this milestone is a game-changer for the renewable energy industry. "It's like breaking the sound barrier" he says "Instead of relying on burning fossil fuels to produce supercritical steam, this breakthrough demonstrates that the power plants of the future could instead be using the free, zero emission energy of the sun to achieve the same result."
The $5.68 million research program is supported by the Australian Renewable Energy Agency (ARENA) and is part of a broader collaboration with Abengoa Solar, the largest supplier of solar thermal electricity in the world. CSIRO and Abengoa Solar, with support from ARENA, are developing advanced solar storage to provide solar electricity at any time, day or night.
Although there is still work to be done before this technology is ready for commercialisation, this breakthrough demonstrates the importance of research and development and brings solar thermal energy a step closer to cost competitiveness with fossil fuel generated power.
Other Articles from this issue
Amendments to the Building and Construction Industry Security of Payment Act 1999 (NSW) ('the Act') have commenced.
Ronald McDonald House is now able to provide a great backyard experience for the 900 children and their families who cal...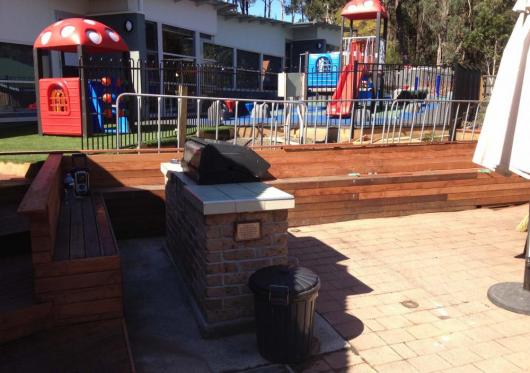 "Risk is like fire, controlled it will help you; if uncontrolled it will rise up and destroy you"
The NSW Government will start work on a fast rail network in the next term of government, linking regional centres to ea...