Council takes out national award for resource recovery and waste management
Cessnock City Council was named winner of the Resource Recovery and Waste Management Award at the Australian Sustainable Communities -Tidy Towns Awards held in Tasmania.
The Cessnock Waste Management Centre (CWMC) that opened in 2017 attracted the award. This category of award is about recognising innovation and achievements in recycling or waste reduction including initiatives that conserve resources or recover materials.   This win comes after Cessnock was named the 2018 NSW Sustainable Communities - Tidiest Town in the iconic Keep Australia Beautiful NSW Sustainable Communities Awards.  
Cessnock City Mayor, Councillor Bob Pynsent said taking home a national award is a reflection of the huge amount of work Council and community groups put in.  
"We are working tirelessly to provide a better service for our residents, increase opportunities for resource recovery and improve the management of waste. The new facility is a huge improvement, in the first six months we saw a 17% increase in recovery of source- separated materials."  
"There are many supporters in our community who are also working towards this common goal and we thank you all for your dedication. At the NSW awards we took home the top spot and also another six awards for varying work in our community. These community initiatives and projects are contributing to ensuring to a brighter future that is a vibrant, sustainable and liveable."  
Congratulations to all the communities from across Australia who were recognised at the prestigious awards.  
Cessnock Council is looking forward to hosting the 2019 State Awards and showing off what the Cessnock Local Government Area has to offer.  
Other Articles from this issue
The 9th Annual Best Practice Ecological Rehabilitation of Mined Lands Conference (Mine Rehab 2019) will be held on 20 Ju...
On-demand and time-efficient air services have returned to the heart of the Hunter Region, with local businesses Matt Ha...
Hunter and Central Coast Development Corporation (HCCDC) has started work on its $55 million Honeysuckle public domain p...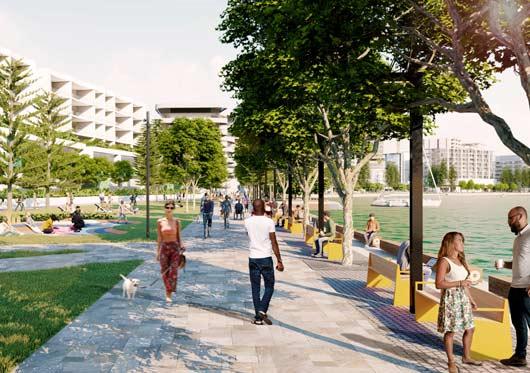 NSW Treasurer Andrew Constance and Liberal candidate for Newcastle Karen Howard have announced one of the major barriers...