Collaborative space opens its doors to innovation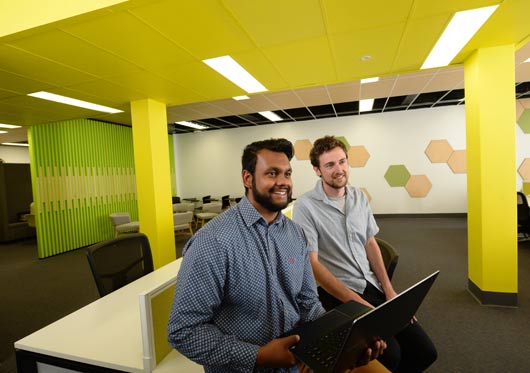 A new innovation space run by the University of Newcastle (UON) has officially opened its doors, marking an exciting step for the Hunter as part of the Integrated Innovation Network (I2N) announced earlier this year.
The Three76 innovation hub, based on Hunter Street in Newcastle's CBD, has been designed to provide a dynamic, co-working space to support start-up activity across various phases including incubation, acceleration and potential commercialisation.
Deputy Vice Chancellor (Research and Innovation), Professor Kevin Hall, said the opening of Three76 marked an exciting time for regional transformation.
"This purpose designed space will allow us to harness the University's reputation for research excellence to facilitate close ties between academia, business, industry and the community.
"By hosting Three76 on Hunter Street, Newcastle is nurturing the growth of an ecosystem to promote innovation and collaboration," he said.
With support from a federal government Boosting Business Innovation grant, Three76 will offer a communal space initially for UON staff and students, with the view to open to the general public in 2017.
"With the space set to provide the bright minds of the Hunter with the skills and resources to develop their concepts and business plans, the big ideas in our region will have the opportunity to flourish," Professor Hall said.
Along with the recent $9.8 million commitment from the NSW Government through the Hunter Infrastructure and Investment Fund (HIIF) to support the Hunter Innovation Project (HIP), the I2N offers training, networking and business support for staff, students and external entrepreneurs to encourage and enable new enterprises find their feet. The goal is to seed an ecosystem that draws talented people in and harnesses their collective potential to produce a new generation of entrepreneurs, business leaders and inventors.
As well as providing a space for emerging leaders, Three76 will facilitate workshops and activities to promote the ongoing development of a collaborative network in the Hunter. Programming will be developed in consultation with stakeholders, including students, local businesses and industry partners across all four I2N hubs.
Other Articles from this issue
Mount Hutton local, Phillip Hyde was named Apprentice of the Year at the 2016 Group Training Association (GTA) NSW & ACT...
Australians are generally spending more time sitting at desks, in cars and in front of screens.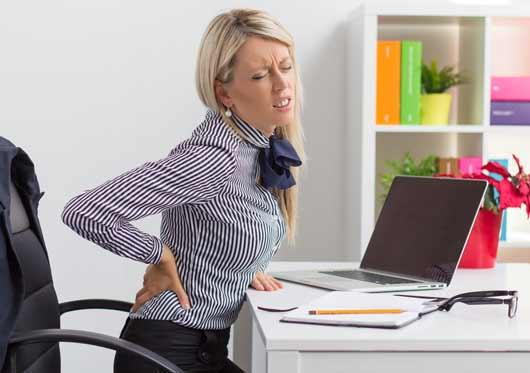 The internationally awarded Regional Development Australia Hunter is losing its Chief Executive Officer, Todd Williams.
Grants and Tax concessions – have you thought about them as part of your business plan and strategy?