Building begins on Newcastle solar farm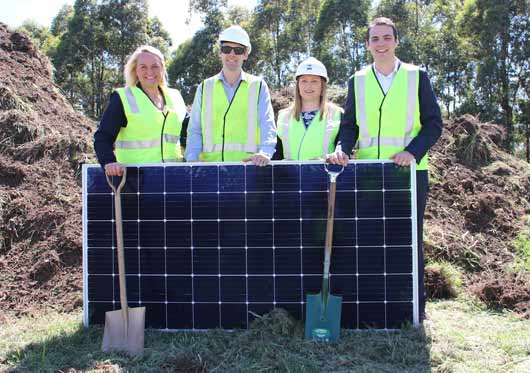 Construction on the region's largest solar farm has begun after Lord Mayor Nuatali Nelmes turned the first sod on 13 November on a disused landfill site at the Summerhill Waste Management Centre facility.
The City of Newcastle's single largest investment in a renewable energy project follows eight other solar installations at its Waratah Works Depot, Art Gallery, City, Wallsend and New Lambton libraries, No.1 and No.2 Sportsgrounds and Newcastle Museum.
The 5 MW solar arm will increase the City's renewable energy generation capacity tenfold and save rate payers around $9 million over its 25-year lifespan.
"Today's sod turning is a major milestone for this City and another exciting step forward in the delivery of renewable energy for our region," the Lord Mayor said at Summerhill.
"The solar farm will produce enough energy to run the equivalent of all the City of Newcastle's facilities during the day, which represents significant environmental returns for ratepayers and millions of dollars in savings."
Covering an area of around five football fields on a capped landfill once part of the Wallsend Borehole Colliery, the solar farm's 14,500 photovoltaic solar arrays will help dramatically reduce the city's $4m annual electricity bill.
The City of Newcastle secured a $6.5 million loan from Australia's Clean Energy Finance Corporation (CEFC) to help build the farm,which will comprise solar panels and infrastructure built by international property and infrastructure group Lendlease and EMC.
Other Articles from this issue
Hunter Water has announced that more than 10% of the wastewater generated last year was reused for a range of industrial...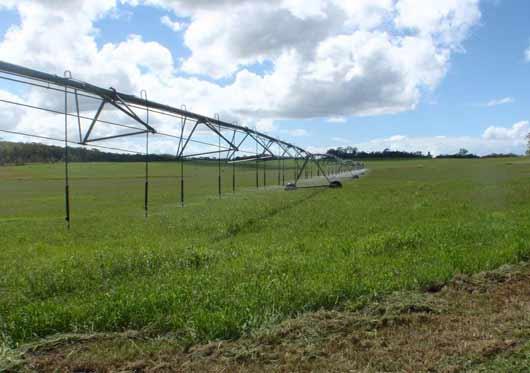 The Hunter's economy finished 2018 on a positive note, with record employment figures.