Awards to celebrate Lake Mac businesses
Nominations opened 22 July for the Lake Macquarie Business Excellence Awards, which aim this year to celebrate and recognise all our amazing local businesses.
This year we've seen some unprecedented difficulties faced by many businesses in the wake of COVID-19. Local businesses however have shown incredible resilience, and the awards will provide an opportunity to support our business community, recognise innovation and celebrate some of the successes in 2019-20.
Lake Macquarie Mayor Cr Kay Fraser said this year has no doubt been particularly tough for many businesses and it is important that we do what we can to support them.
"The business awards are a wonderful opportunity to provide some much-needed support to our local business owners. We want to shine a light on their success, despite COVID-19, and take the opportunity to encourage our community to get behind our local businesses," said Cr Fraser. 
"Traditionally, these awards recognise the best of the best in Lake Macquarie and this year we want to take this one step further and champion Lake Macquarie businesses and their resolve, and recognise their essential contribution to our City." 
Dantia, Lake Macquarie's Economic Development Company, will again be a major sponsor of the event and CEO Peter Francis is looking forward to see the calibre of entrants for this year's awards.
"We have around 13,000 businesses in Lake Macquarie. COVID-19 has presented new difficulties for all business locally and these awards give us the opportunity to recognise excellence in a range of areas, and the recognition provides much needed promotional support," Mr Francis said.
"The business awards are one way we can share many of the local success stories. As a judging panel we will be looking at the impact each entrant has made to employment and the local economy and celebrating excellence in each of award categories." 
In what will be a change to normal proceedings, this year's awards will be announced via an online awards ceremony on 2 October 2020.  
To recognise the impact of COVID-19, a new award category has been added, bringing the number of categories to 15. The new category, Outstanding COVID-19 Business Adaptation, will recognise a business that has shown specific adaption strategies and processes implemented in response to COVID-19. 
Hunter Business Chamber CEO Bob Hawes acknowledged the importance of the awards at a time when many local businesses are looking to the future and recovery. 
"It is fantastic that Council is continuing with the Lake Macquarie Business Excellence Awards this year and I know it will mean a lot to our local business community. Winning an industry award can provide an invaluable way to promote a business, so I encourage local business owners and customers in Lake Macquarie City to nominate an award candidate," Mr Hawes said. 
The 15 award categories are:
Outstanding Employer of Choice
Excellence in Business (21 or more employees)
Excellence in Small Business (5-20 employees)
Excellence in Micro Business (less than five employees)
Excellence in Export
Excellence in Sustainability
Excellence in Innovation
Start Up Superstar
Excellence in Social Enterprise
Outstanding Business Leader (31 years and over)
Outstanding Young Entrepreneur (18-30 years)
Outstanding Young Employee (18-30 years)
Contribution to the City
Excellence in Retail, Hospitality and Tourism
Outstanding COVID-19 Business Adaption.
Nominations must be lodged online at lakemac.com.au/business-awards by Wednesday 19 August.
Winners will be announced via an online awards ceremony on Friday 2 October. 
Lake Macquarie Business Excellence Awards would like to acknowledge and thank our sponsors Dantia, Service NSW, Newcastle Herald, Allambi Care, Atune Health Centres, Jodie Harrison MP, Lake Mac Holiday Parks, Market Export Resource Group and our media sponsors NEWFM and 2HD.
Other Articles from this issue
Millions of dollars will flood into the Hunter region with the NSW Government announcing Costco Wholesale Australia and...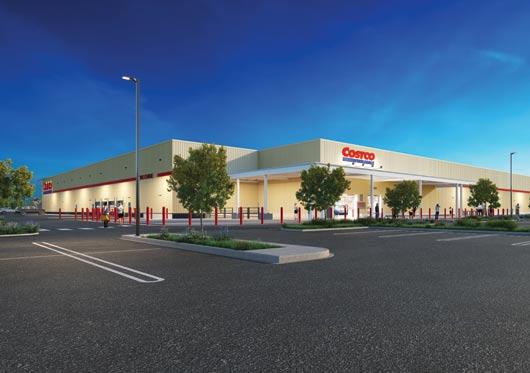 The first ever driverless vehicle to mix with traffic on Newcastle's roads has started ferrying passengers along Wharf R...
Leading retirement developer Aveo Group has brought forward the second stage of its $220 million Newcastle development f...