2018 office design trends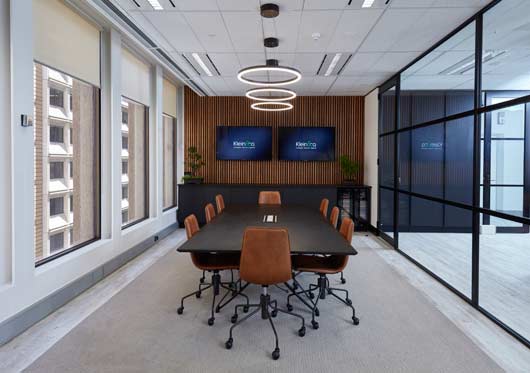 Evoke Projects - Klein &Co
Jerry Kennard
As we get into 2018, Evoke Projects looks at current office design trends in office space use, materials and technology. Find out how you can introduce these design trends into your workplace during your next office fit-out or refurbishment.
Relaxed spaces for a more relaxed culture
Lately, workplace trends lean towards a more relaxed workplace culture. Office designs that align with your brand and culture have synergistic effects on the whole business model. If you are aiming for a more relaxed culture to appeal to the modern generation, include some relaxed spaces in your next office fit-out or refurbishment. Consider adding more open areas, collaborative environments, quiet rooms, phone booths and areas that reflect home living.
Office furniture can also give a 'dressed down' look; bean bags, ottomans and sofas simply ooze relaxation.
Homely creature comforts
Given smartphones bring work into home lives more than ever, businesses are recognising that some permeation of home into work seems to reset the balance a little! Adding some creature comforts into the office design will help to integrate work and play. Consider a cosy fireplace, a bar or juice area, shower facilities, a pool table or a table tennis table.
Adaptable spaces
Change is as good as guaranteed these days! Designing your office space to allow for constant growth and change means aiming for a flexible layout. This trend is certainly not a faddish trend and is absolutely vital to future-proof your business.
Lightweight modular furniture and castor wheels are excellent for easy manoeuvrability.
Activity based working zones also make the office space more adaptable. In preparation for your next office refurbishment or fitout, why not map out your business process flows and day-to-day team interactions? It's amazing what efficiencies can be achieved with workplace zoning.
Biophilic office design
Yes, you read that correctly! Biophilic office design aims to connect the workspace with nature to aid health, fitness and wellbeing. It is an attempt to balance the experience between the inherent 'concreteness' of offices with the benefits of nature. An article in Forbes magazine states that working in a green-certified office results in a 26% boost in cognition, 30% fewer sicknessrelated absences and a 6% rise in sleep quality, which shows that the benefits of a green office extend to our home lives too¹.
Office design trends in materials and colours
Concrete is fashionable when blended with natural elements.
Concrete benches and sinks sitting alongside natural wood give that earthy back-to-nature feel. Wood is on-trend and also has style longevity that won't date.
Technology never stands still
Technology can be a challenge for office design because it changes so often. The trick is to see where the future is heading and try to plan for that. At Evoke Projects, we advise our office fit-out and refurbishment clients to ensure technology ports are accessible from multiple places in the office. Also ensure that
your wireless capability is top notch for the wireless charging of devices that will take over from AC power charging.
The sit-stand desk has revolutionised the way we work in recent years and that looks set to continue as smart desks with built-in touchscreens and even artificial intelligence enter the market.
Like all trends, it is important to consider the long term outlook. Some trends will help future-proof your business and maximise productivity, motivation and retention of quality staff.
Other trends could be more faddish and not good long term investments.
Other Articles from this issue
Newcastle is maturing into a metropolitan city with an incredible lifestyle – facts that can't be denied.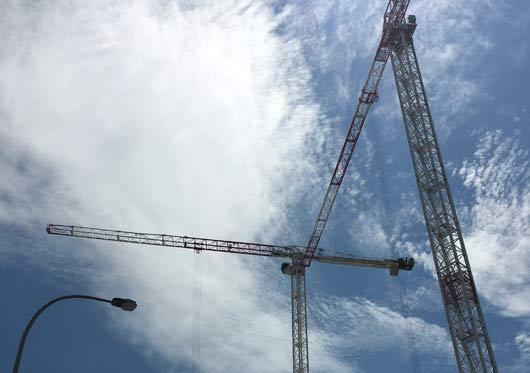 With the increasing risk of your systems being infected by ransomware there is no better time to look at your disaster r...
A dedicated mentoring program for Newcastle's business women to help improve their success is commencing in March at The...