2015 Hunter Investment Prospectus released
The 2015 edition of the Hunter Investment Prospectus has been released, both as a 100 page hard copy booklet and as a pdf on the internet.
Produced by Hunter Business Publications in conjunction with RDA Hunter, the Hunter Investment Prospectus covers the advantages of the Hunter as a business and investment location as well as a great place to live.
The publication is an important marketing document for the region and has been successful in helping to grow the local economy and raise the awareness of the Hunter, both in Australia and overseas. Hard copies of the 2015 Hunter Investment Prospectus are available from RDA Hunter. The soft copy can be accessed at
www.rdahunter.org.au/hunter-region/hunter-investment-prospectus
If you have a links page on your website, please consider including this web address to help promote the Hunter economy.
Other Articles from this issue
Many women find themselves at one time or other trying to be superwoman, after all you have to be if you are going to ha...
Never lose sight of the fact that when you start your business it is okay to set boundaries, as this is YOUR business an...
The NSW Mining Industry & Suppliers Awards dinner was held at Parliament House on 20 November, with Hunter-based compani...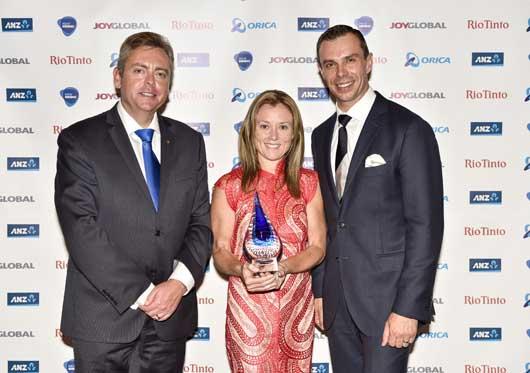 Australian Dance and Talent Centre (ADTC), Newcastle's newest performing arts venture, a merger between two of the Hunte...