$11 million makeover for Singleton Town Centre continues
Under the Resources for Regions program in 2013 the NSW Government awarded a $9 million grant to Singleton Council for the revitalisation of the Singleton Town Centre, and Council had already committed $2 million to the project to commence planning and design. Work started on site on 19 January 2015 and its anticipated completion is September 2015.
Work will include:
• Extending footpath areas and introducing new pavement and raised pedestrian crossings.
• New garden beds and rain gardens will be established with more than 70 new trees and 2000 plants, using state of the art watering systems that use stormwater.
• Modern street furniture, including more than 60 new benches, drinking fountains, and bike racks will also be installed.
• The street lights will be upgraded by removing the existing street lights and replacing them with modern LED type lights as well as adding dedicated lighting to the footpaths in awning areas.
• The speed limit for a section of John St will be reduced to 40km/h and dedicated parking including spaces for people with disabilities will be provided.
• Selected sections of the John St road pavement will be improved following detailed geotechnical investigations undertaken earlier this year.
• Wayfinding signage, including maps of the town centre, will be introduced to assist motorists and pedestrians with getting to their desired location.
• The existing, out-dated infrastructure and street furniture will be reused or recycled for use elsewhere.
The overall economic cost benefit assessment of the project has been estimated at $23.98 million by Macro Plan Dimasi in an independent report commissioned in 2013.
Other Articles from this issue
Approval for a function centre and kiosk at the former Newcastle Bowling Club site in King Edward Park has been overturn...
The Newcastle Memorial Walk was officially opened in time for the 100th anniversary of ANZAC commemorations on 25 April...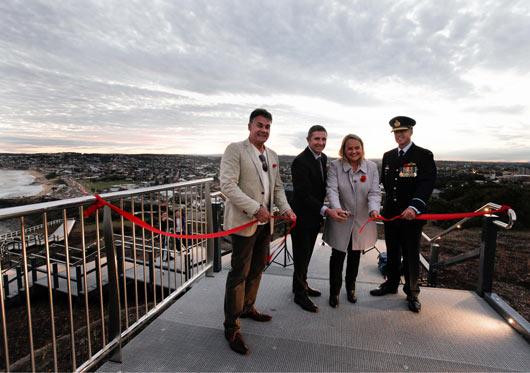 Newcastle City Council has agreed to create a university scholarship for local women.