Quality architecture a feature of new Honeysuckle buildings
Designs for new buildings at Honeysuckle unveiled recently feature high quality architecture that will make a great contribution to the streetscape and the city centre's urban renewal says the Hunter Development Corporation (HDC).
HDC CEO Michael Cassel said the Corporation wanted to set a high standard of built form and public open spaces for the remaining development at Honeysuckle.
"HDC will be setting a high standard for new buildings and public spaces to inspire residents and visitors alike," Mr Cassel said.
"Not only will 21 Honeysuckle Drive bring 154 new dwellings and 226 sqm of commercial/retail space, it will involve high quality finishes for the 4,130 sqm of public open space at Worth Place Park West and the 8 m-wide public promenade on the water's edge.
"HDC will be commissioning an updated design of the Worth Place West public domain with landscaping to be aligned with construction of the new buildings," Mr Cassel said.
This will be Doma Group's second development to commence construction having completed 18 Honeysuckle Drive earlier in the year. Doma Group's General Manager of Development, Gavin Edgar believed that the SJB Architect's designed building brought a new level of quality to the Honeysuckle precinct and was a feature of their selection by HDC.
"Doma wants to be involved in high quality projects that attract people – we feel this design will really achieve that," Mr Edgar said. "Most apartments will have uninterrupted north facing water views and sales agents Colliers International was already assembling the VIP buyers list" he said.
The release of the artist impression of the $58 million residential development at 21 Honeysuckle Drive, to be marketed as "Lume Apartments" coincides with a development application being lodged with the Department of Planning.
The development will consist of three dual-height buildings – seven stories fronting Honeysuckle Drive and two stories facing the harbour.
The 154 residential units, consisting of a mix of one , two, three and four-bedroom units, also includes ten terrace-style dwellings and ground floor commercial/retail units to activate Honeysuckle Drive.
The buildings will also feature 320m2 of communal space featuring a gymnasium, swimming pool and common room.
It will also include two levels of car parking providing 190 car park spaces and parking for 222 bicycles.
Pending development approval, construction on the project could commence late in 2017 or early in 2018.
Doma Group were also recently awarded the national Property Council of Australia Innovation award for their Little National Hotel in Canberra. This award winning hotel model was part of their winning proposal on the most recently tendered HDC land at 42 Honeysuckle Drive and becomes the fifth development project for the group in Newcastle.
Other Articles from this issue
Leading retirement developer Aveo Group has brought forward the second stage of its $220 million Newcastle development f...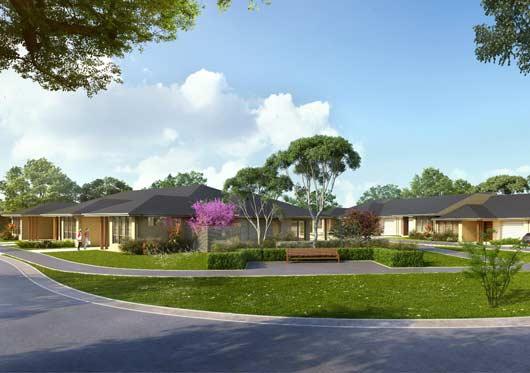 July 2017 is a major milestone in the life of the University of Newcastle with doors opening on their City education pre...
The renewal of Newcastle is now in full swing, with billions of dollars of both private and public investment transformi...
Regular scheduled cruises are poised to return to Lake Macquarie in a windfall for local tourism.