Expanded services and new look for Kelly's Finance Group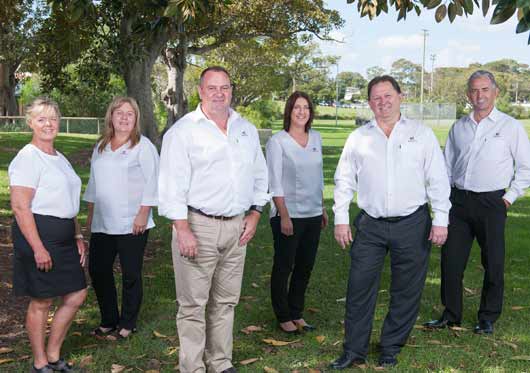 Local finance brokers, Kelly's Finance Group (Kelly's), has undergone a transformation to align their name and brand with their full suite of loan services.
Previously Kelly's Commercial Finance, had grown organically over time to provide an increased range of loan services, which meant the business name no longer completely aligned with what the business was actually doing.
Kelly's director, Paul Long, said that whilst Equipment finance was a primary focus, for many years they had been delivering a wider range of business, commercial, personal and property finance options for clients.
"We spoke to our clients and realized that many of them didn't know we had expanded our finance service offering," Paul said. "With this in mind we undertook a complete rebrand to signal to our clients, and the wider marketplace, the breadth of our loan services."
"But more than this, we wanted to start to talk about what we do and how we do it."
The key focus for the Kelly's team is to make what can be a complex undertaking in securing finance with banks and finance companies - whether business or personal – a much easier process.
"As part of our rebrand we were getting testimonials from our clients and we were thrilled that the key theme was always that we make things easier," Kelly's director, David Ward, said.
"We have always had a great retention of clients, which is something we've known and been proud of, but this is the first time we've actually asked our clients what keeps them coming back."
"It's clear that we've established and maintained high levels of personalised client service – now it's time to ensure everyone knows exactly what it is we can do for them."
Kelly's was established in 1988 in the Hunter region and has been arranging finance loans for businesses and individuals since then. With their office centrally located in Lambton, the team not only services clients within the Hunter Region, but also throughout wider New South Wales.
Other Articles from this issue
The 2017 Hunter Defence Conference will be held on 22 & 23 August 2017 at Crowne Plaza, Newcastle.
Arguably, the single most challenging task that any leadership team can be charged with is to change or align a company'...
Hall & Wilcox, a leading national independent business law firm, boosted its New South Wales presence by merging with h...
Two Newcastle security firms - Holistic Security and Balance Security Solutions Newcastle – have merged to form Holistic...