Works Begin on World-Class Bio-refinery in the Hunter
On 17 January Michael Johnsen MP, Member for Upper Hunter noted that works are officially underway in Muswellbrook for the first bio-renewables research facility of its kind in the Southern Hemisphere making the Hunter a national hub for bio-renewables research, development and commercialization.
Visiting the site today, Mr Johnsen was joined by the Deputy Premier and Minister for Regional NSW John Barilaro to officially get works under way on stage 1 of the project.
Mr Johnsen said the Upper Hunter Electorate and the wider Hunter is a powerhouse for the Australian energy market and is continuing to deliver visionary ways to power industry and households and support new jobs in NSW.
"The Hunter Pilot Biorefinary has the potential to revolutionise the way we create energy here in Australia," Mr Johnsen said.
"This is going to allow world-class research into renewable and clean energy to take place at Muswellbrook, already an energy hub for the state.
"Our region is a breeding ground for innovation and the Hunter Pilot Biorefinery has proved yet again the contribution regional industries make to our state and the opportunities they create for new business, skills, education and jobs.
Stage one of the Hunter Pilot Bio-refinery received $4.6 million from the NSW Government under the Growing Local Economies fund, established by the NSW Liberal and Nationals Government to unlock long-term growth opportunities in regional NSW through targeted infrastructure investment.
Mr Johnsen continued, saying he was proud to deliver funding for a project that will create new jobs, attract new investment into the region and place the Upper Hunter on the cutting edge of innovation in the energy sector.
"The work that will be conducted in these buildings is of international significance. It will put Upper Hunter at the forefront of biorenewables research and development, and I'm proud the Nationals in Government have been able to contribute to this incredible opportunity," Mr Johnsen said.
"Our Upper Hunter Electorate is an economic powerhouse for NSW and partnerships like this, between the NSW Government and industry, means the region constantly transforming to remain at the forefront of states energy and economic future."
Apace Managing Director and Chief Chemist, Dr Russell Reeves, believes the HPB will enable a higher rate of commercial deployment of bioenergy and biorefining technologies.
"The HPB will be a state-of-the-art facility containing biomass processing and fermentation equipment applicable to a range of biofuel and renewable chemical production technologies. We are looking forward to discussing projects with a range of stakeholders including industry, universities and government", Dr Reeves said.
Ethtec Senior Biotechnologist, Dr Geoff Doherty, added, "The HPB has the potential to transform the agricultural and forestry sectors.
"We are on the cusp of being able to transform low-value biomass into high-value products such as biofuels and green chemicals. Being able to demonstrate these technologies at pilot plant scale is an essential step on the commercialisation pathway," he said.
The foundation project of the biorefinery is a $30 million cellulosic ethanol pilot plant project by Apace Research Limited (Apace), Ethanol Technologies Limited (Ethtec), the Australian Renewable Energy Agency (ARENA), Chinese engineering company JTL and the University of Newcastle.
Other Articles from this issue
Regular scheduled cruises are poised to return to Lake Macquarie in a windfall for local tourism.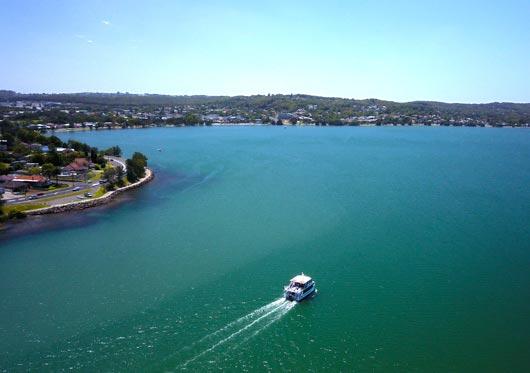 Newcastle Airport has taken a giant step toward the development of Astra Aerolab Business Technology Park when it exerci...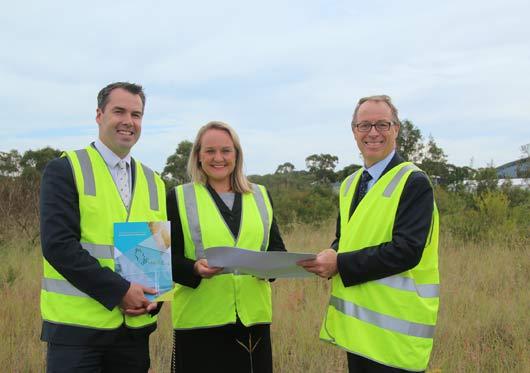 A landmark deal has been inked that will see the City of Newcastle's current administrative headquarters transformed int...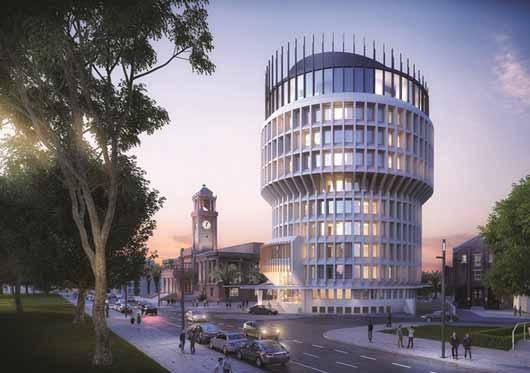 Local business Hummingbird Electronics have been acquired by South Australian company REDARC Electronics.