Work starts on new $2.6M neurological rehabilitation centre at Thornton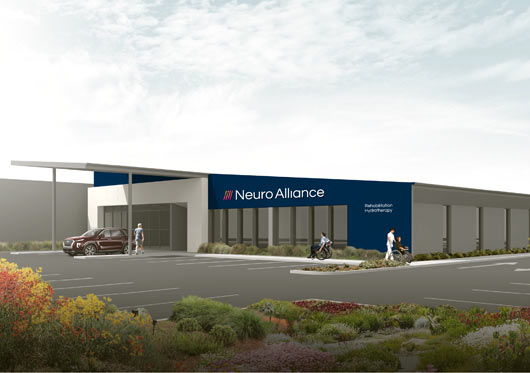 Construction has started on a new 2.6M centre to provide multidisciplinary rehabilitation services to people with neurological conditions and others needing complex therapy.
Hunter-based Neuro Alliance is building the centre at the Thornton Interchange following DA approval from Maitland Council in March 2020.
The 2,200 square metre site will contain a hydrotherapy pool, rehabilitation gym, a manufacturing room for custom orthoses, a medical intervention room, a complex wheelchair and seating showroom with private fitting rooms as well as 31 accessible car parks.
The centre is being built by Hunter-based builder, Draytons, creating local jobs. Work is expected to be completed by the end of the year.
Daniel Buck founded Neuro Alliance in 2009. Mr Buck said the centre is strategically located at the end of the M1 motorway to provide convenient access for a growing list of patients from around NSW. The centre will serve as a base from which his team will continue to provide community-based services.
"There is no centre like this in Northern NSW," Mr Buck said.
"Our focus is on improving the quality of life through the application of evidence based and innovative treatment programs," he said.
"By working closely with our network of health professionals, we can ensure patients receive high quality, evidence-based care."
Mr Buck said he also chose the site because it is next door to a hotel with disability accessible rooms that is being built by local hospitality group – Allogio. Stage one of that project is for a 55 bed hotel and conference centre. He said the hotel accommodation will benefit people from out of the Hunter requiring extended care, and their families or carers. 
Neuro Alliance's team includes a physiotherapists, exercise physiologists, rehabilitation medicine specialist and a neuromuscular orthotist. The team also works with other allied health professionals including occupational therapists and speech pathologists.
Neuro Alliance typically manage people with a wide range of neurological conditions. These may include Spinal Cord Injury, Brain Injury, Stroke, Parkinson's Disease, Motor Neuron Disease and other rare and disabling conditions.
Mr Buck is formally an occupational therapist later training as a physiotherapist who then went on to do further training to become an Australian Physiotherapy Association neurological physiotherapist. He has a particular interest in the management of slow stream, multi-trauma rehabilitation cases as well as degenerative neurological conditions. 
Other Articles from this issue
A fresh upgrade is now underway for one of Lake Macquarie's busiest pedestrian malls, with works starting on-site mid-Au...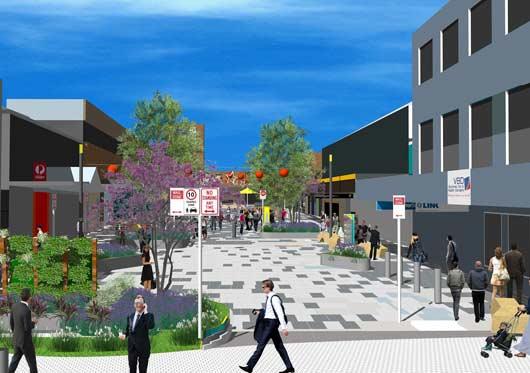 The 2022 Hunter Defence Conference is set to be bigger and better than ever with the Conference being expanded from two...