Visitor Economy Vision launched for Newcastle
Newcastle City Council has launched its Visitor Economy Vision for the city - a collaborative view of short, medium and long term opportunities to develop Newcastle's visitor experiences to be the best in regional Australia.
The Visitor Economy Vision for Newcastle is responding to the urban revitalisation plans and state government goals to double visitor expenditure by 2020 to meet targets for Newcastle which will see visitor numbers grow to 5.1 million and 9.6 million nights by 2030, increasing annual spend by an addition $1 billion.
In announcing the vision, NTIG Chairman Matthew Anderson said "This document provides a plan that will bring together tourism industry operators, local government and broader industry representatives to work on seizing the opportunities available and to identify the catalyst projects that could drive our progress."
"The vision that we have launched today represents our ongoing efforts to develop a unified voice for Newcastle's visitor economy which will connect the industry, engage with networks globally and create signature experiences for the city."
Tourism is one of the most important and growing sectors in Newcastle which welcomes over 1.3 million visitors a year. On any one day, over 18,000 people are staying overnight and spending around $1 million dollars a day in the city. It is part of a broader visitor economy that includes not only leisure travel but travel associated with business events and conferences, visiting friends and relatives, special events and people visiting for health and education purposes.
Based on national and international visitor surveys conducted by Tourism Research Australia, Newcastle's visitor economy generates an overall expenditure impact of over $1.4 billion dollars across sectors such as transport, accommodation, food services and retail. It also supports a range of infrastructure including restaurants, the airport, cultural facilities such as Newcastle Museum and Art Gallery and many other services.
For more information and to read the full Visitor Economy Vision document, go to: www.ntig.org.au
Other Articles from this issue
The Morris Technology Group is a family owned business founded by Darryl and Norma Morris comprising three businesses: ...
OEM Banlaw have made their name from their high performance dry-break refuelling and hydraulics products.
Aurizon has underscored its commitment to the Hunter Valley in officially opening the $180 million Hexham Train Support...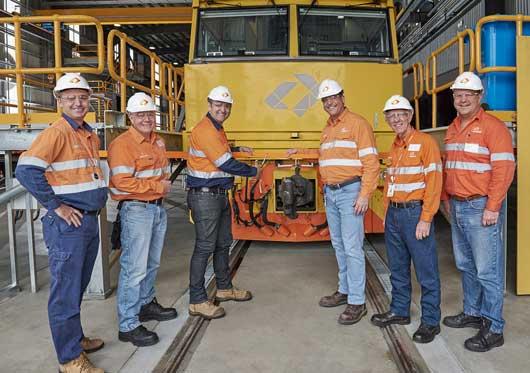 Newcastle Financial Planning, which has been around since 1979, is being transformed to Rethink Financial Planning and ...